Young Dad 'Turns His Hustle Up'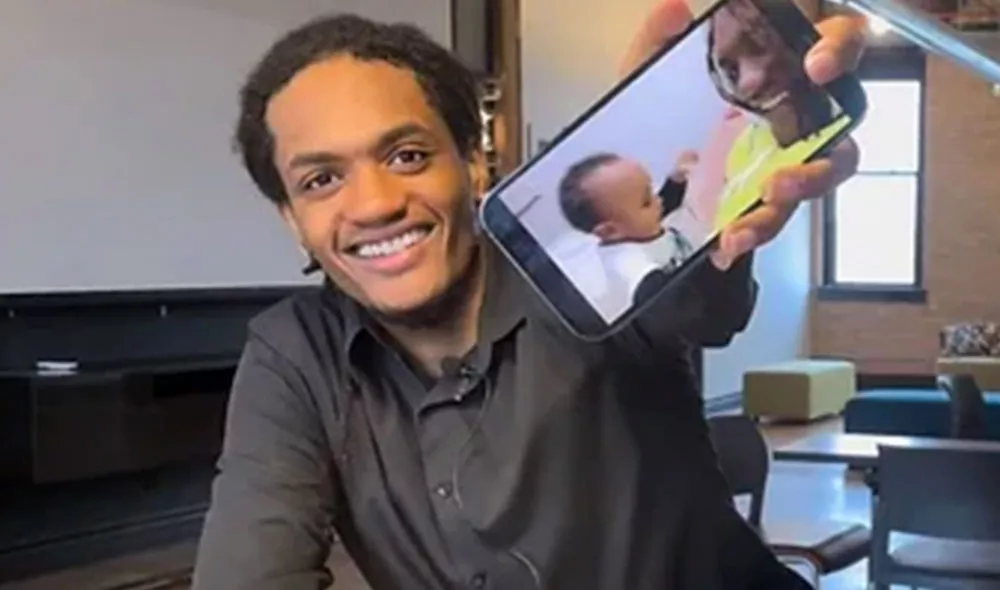 Zoereon first came to Covenant House Illinois in 2020 at its original location – 30 W. Chicago Ave. "When I was here my first time, I kept asking myself and questioning 'why I was here?', back then I just didn't understand this is THE opportunity."
Camille Montogermy, CHIL's education and employment specialist, has known Zoereon since he first came to CHIL. "When I first met Zoereon, she recalls, "he was determined to make it on his own and left Covenant House after a short stay. But when he returned to CHIL in 2022, he immediately met with me and quickly obtained employment to gain work experience. After gaining that experience, he moved on to obtain a job with O'Hare Airport where he is still an active employee. He also obtained a second job and has saved a bundle of money. He has begun his apartment search and it's going very well as he continues to get call-backs. He's very excited about his next steps and gaining more time with his son. He continues to persevere each and every day".
Looking back, Zoereon understands his experience with CHIL has been a personal learning and growth process, one that has seen him gradually developing his interests and deciding his goals for the future. Now in his most recent stay at CHIL, he's found his way toward his own future. "This program has given me opportunities to grow myself more spiritually, mentally, and emotionally. In the last couple of months I've been here, I know I've really enhanced, and I know that because I feel it within myself, other people tell me every day, and this has been the first time in my life that I've ever worked two jobs! It's me really understanding and appreciating this opportunity."
Zoereon's path exemplifies CHIL's commitment to "relentlessly supporting" our youth. Regardless of how many times a young person leaves and comes back to the program, CHIL remains committed to always providing an open door and a fresh start. When a young person returns to CHIL, ready to try again to work towards whatever their self-identified goals might be, we are here to support them.
"My case manager Marquette is teaching me how to be financially stable, how to have more patience, helping me build up my communications skills, and realizing that this is a once-in-a-lifetime opportunity, so you better take advantage of it!"
Since moving into CHIL's residential program, Zoereon has accomplished tremendous success – he is currently maintaining two jobs, saving for his future, and making his way as a father (his biggest priority). He strives to be the parent that he and his sister never had. "I really like being a father," he says. "I didn't have unconditional love from my mom or my dad and I really had to raise myself. But now, my son is healing me by showing me that I'm a good person. He gives me peace, no one has ever given me the peace my son gives me. I could be having the worst day of my life and I just have to see this little smile here. I don't take having a son for granted, because he turned my hustle up that helped me realize it's now or never."
Marquette, Zoereon's case manager, shares, "I have had the pleasure of working with Zoereon over the past few months at CHIL and have seen him grow and learn in many ways. He has consistently shown a strong work ethic and dedication to tasks, and I have been impressed by his willingness to take on new challenges and learn from others in the process. He also has a great ability to think critically, and I have seen him develop innovative solutions to solve problems."
Shelter Is Only the Beginning
From crisis to care: Find out what it's like when a young person enters our doors.
Get news, stories, and insights delivered right to your inbox.