Research, Evaluation, and Learning
We pursue opportunities to engage in research that furthers our mission, provides opportunities for learning and generates greater awareness of the issues affecting Covenant House and the youth we serve.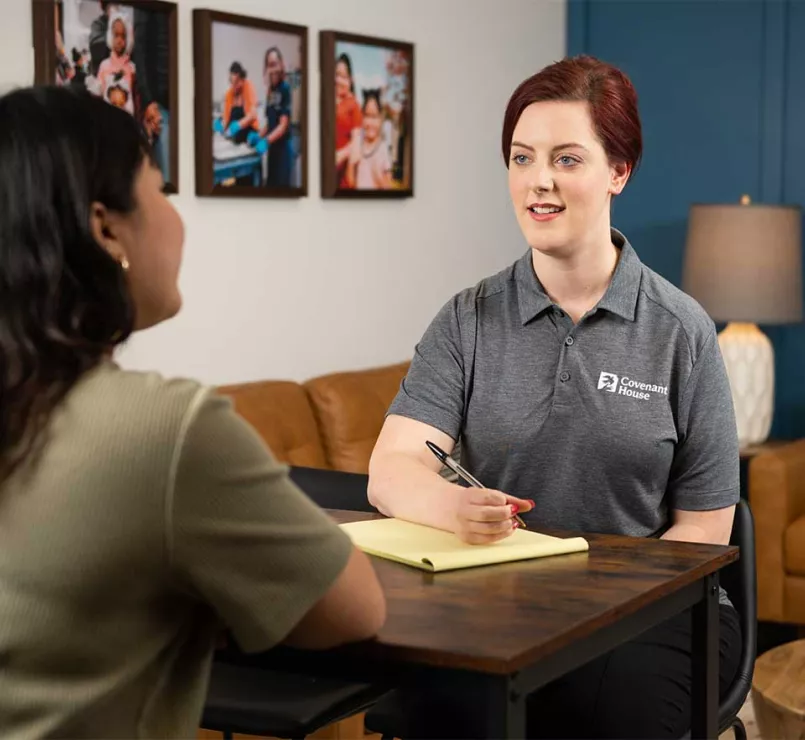 Research and Data
Covenant House uses data to drive programmatic and strategic decision-making and, most importantly, to learn how we can achieve the best possible outcomes for and with the young people we serve.. Since 2015, our research, evaluation, and learning team has led Covenant House's performance measurement and organizational learning initiatives, overseeing:
Agency-wide data management systems (including Efforts-to-Outcomes (ETO) and Tableau)
Internal reporting and analytic tools
Strategic research projects and partnerships
Our work to create, analyze, and leverage the largest-ever single dataset on youth facing homelessness and human trafficking across our work uniquely positions us as a thought leader. This achievement informs our work internally and also offers other interested stakeholders—service providers, researchers, advocates, policy makers, and funders—an archive that can inform future decision-making to reshape the vital work of ending youth homelessness.
"One of the holy grails in this work is finding strategies that make data relevant and informative to the front-line staff. To be able to show specific data to a worker and demonstrate that it can inform their practice is truly powerful." 
-David Howard, senior vice president of research, evaluation, and learning
What Is a Learning Organization?
We define a learning organization as one that uses data, evidence, and knowledge to inform operations, strategic direction, and other activities, with an aim toward continuous improvement. In order to be a learning organization, we recognize the importance of a strong culture that values and supports learning, implementing effective systems and practices that allow for meaningful learning activities, and also the need for strong executive leadership that reinforces the importance of data.
Our strategies include:
A focus on data quality
Design new strategies for measuring performance
Identify and share best practices
Engage in strategic research initiatives in order to generate new knowledge and issue awareness
Build upon our standing as a learning organization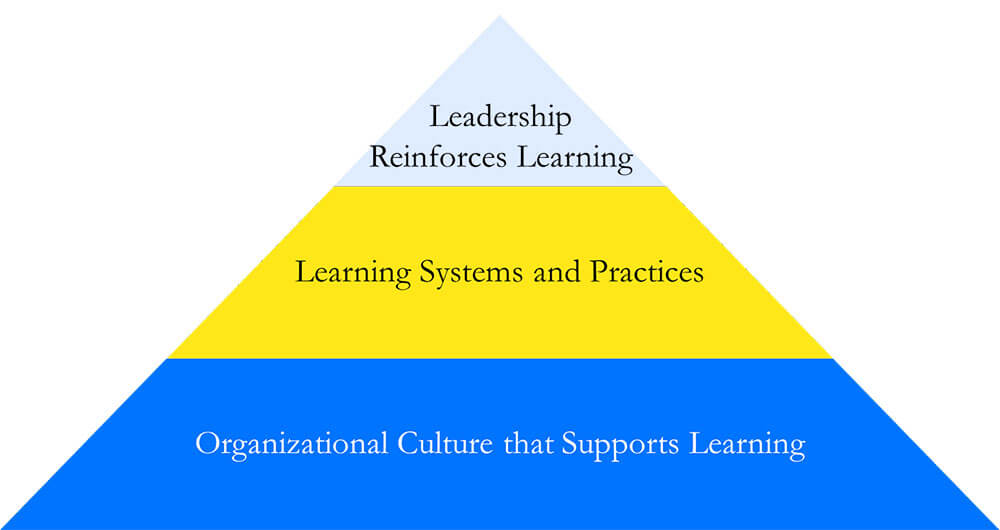 How Do We Engage in Learning?
Over the course of a year, about 2,100 different Covenant House staff members use ETO, our organization-wide data management platform. ETO allows staff at all of our Covenant House sites to collect vital information on youth demographics and history, program services, and impact. Leveraging the data in our ETO system, we generate a series of quarterly and annual reports and dashboards for the agency, highlighting key trends across all sites and comparing program performance over time. Keys trends and learnings are reviewed quarterly with each site.
We also utilize interactive tools in Tableau, a web-based data visualization tool, which gives our staff and leadership the ability to explore the data through sophisticated filtering and adaptive data visualization.
Covenant House Impact Report
Covenant House reached more than 43,000 youth last year. Learn more about the people we reached in our Impact Report.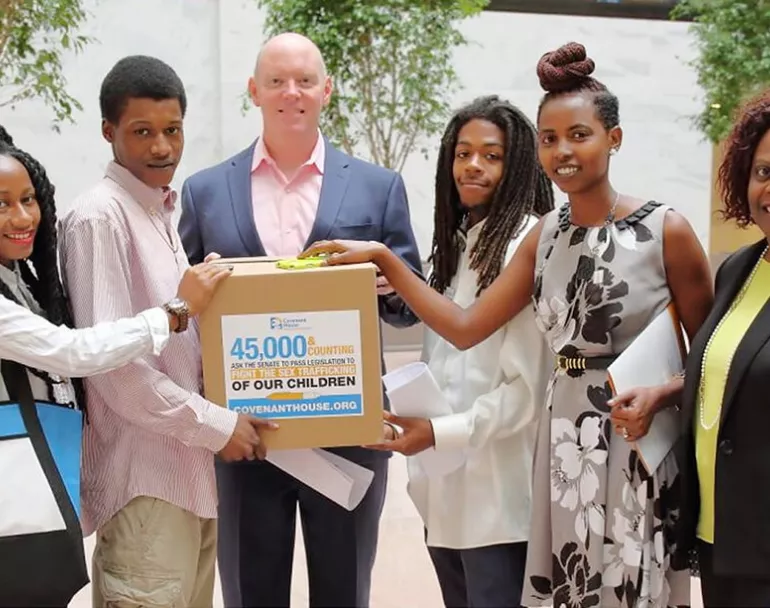 Notable Research Projects
A few of our notable research projects include: the largest-ever multi-city study on the intersection of human trafficking and youth homelessness and a study examining the experiences of young people navigating both homelessness and the labor market.
Get news, stories, and insights delivered right to your inbox.