LGBTQ+ Young People Are More Likely to Experience Homelessness
LGBTQ+ youth experience a much higher risk of homelessness than their peers. Once on the street, they face additional hardships because of stigma and discrimination. This is the reality for LGBTQ+ youth across all of the cities where Covenant House works.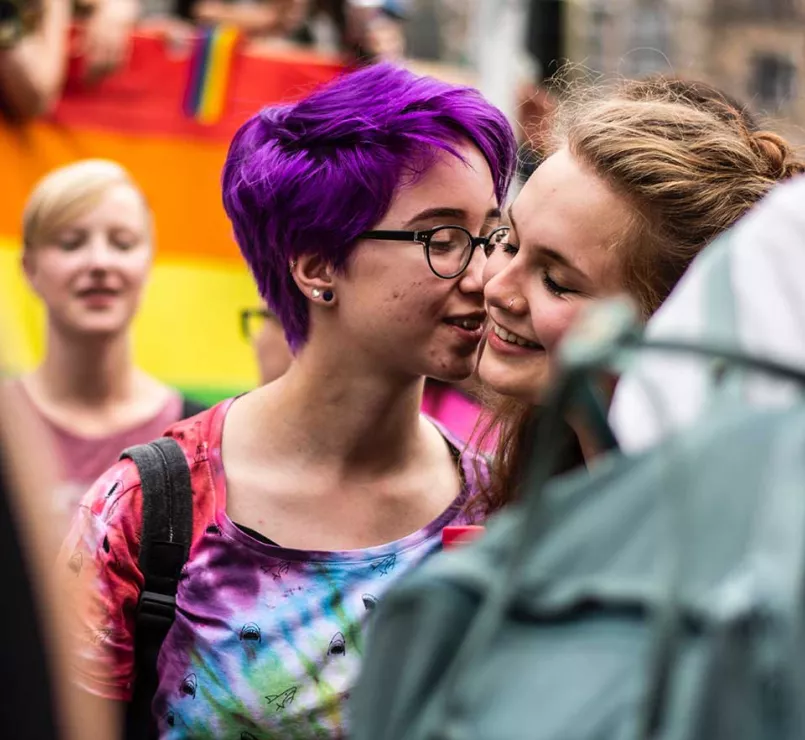 120%
LGBTQ+ youth are 120% are more likely to experience homelessness than their peers.
40%
In the U.S., 40% of youth facing homelessness identify as LGBTQ+, compared to just 7% of all youth.
30%
At Covenant House, about 30% of the youth in residence with us identify as LGBTQ+
Why Do LGBTQ+ Youth Experience Homelessness?
Like many youth facing homelessness, it's often not just one thing that causes them to experience homelessness. Some may be facing poverty or subjected to abuse in the home, while others may have aged out of the foster care system.
But the most common reason that LGBTQ+ youth experience homelessness is family conflict due to their gender identity or expression or their sexual orientation. Many young people tell us heartbreaking stories of rejection and eviction that led to life on the streets.
Once homeless, LGBTQ+ youth face further challenges. Some report discriminatory practices and policies when trying to access homeless youth services. And LGBTQ+ young people are more likely to be physically assaulted, to be forced to have sex, to engage in sex for basic needs, to harm themselves, and to face discrimination or stigma.
LGBTQ+ Young People Face More Than Twice the Risk of Being Homeless
According to a groundbreaking study by Chapin Hall of the University of Chicago, LGBTQ+ youth are 120% more likely to experience homelessness than their peers. And, while LGBTQ+ youth make up only 7% of the total U.S. youth population, they comprise an astounding 40% of all young people experiencing homelessness in the country.
Often times, youth who make their way to Covenant House do so bearing complex histories of physical, sexual, and emotional abuse. LGBTQ+ youth are further traumatized by rejection in their families, schools, and communities due to their gender identity or sexual orientation. This abandonment leads to no support system, putting LGBTQ+ youth at greater risk of exploitation, human trafficking, physical violence, and suicide.
LGBTQ+ young people need adults in their lives to keep them safe, housed, and not just accepted, but celebrated, for who they are.
LGBTQ+ Youth Homelessness by Region
Our Houses Are Welcoming, Affirming, and Safe for LGBTQ+ Youth
At Covenant House, our mission is one of unconditional love and absolute respect for all young people facing homelessness. Welcoming young people who identify as LGBTQ+ to our programs has been a part of who we are since our founding in 1972.
Our staff at all sites are trained to ensure an authentic welcome to LGBTQ+ youth and all young people, regardless of race, religion, sexual orientation, gender identity, or expression.
LGBTQ+ youth are often hesitant to take added risks by engaging services or housing opportunities that do not immediately demonstrate safe and affirming spaces and programs for young people like them. LGBTQ+ youth often calculate their decision to engage with an agency against the risks of staying on the streets, or getting by without a formal support system. This is the reality for LGBTQ+ youth across all of the cities where we work.
It is our top priority that all youth experiencing homelessness feel welcome and safe. Our mission calls on us to help young people believe in themselves and celebrate their dignity just as they are.
We regularly implement new initiatives to support LGBTQ+ youth. With our unique offering of resources, including housing, food, education, workforce development, counseling, and other trauma-informed services created with the goal of positive youth development, we have become a lifeline for LGBTQ+ youth and young adults experiencing homelessness.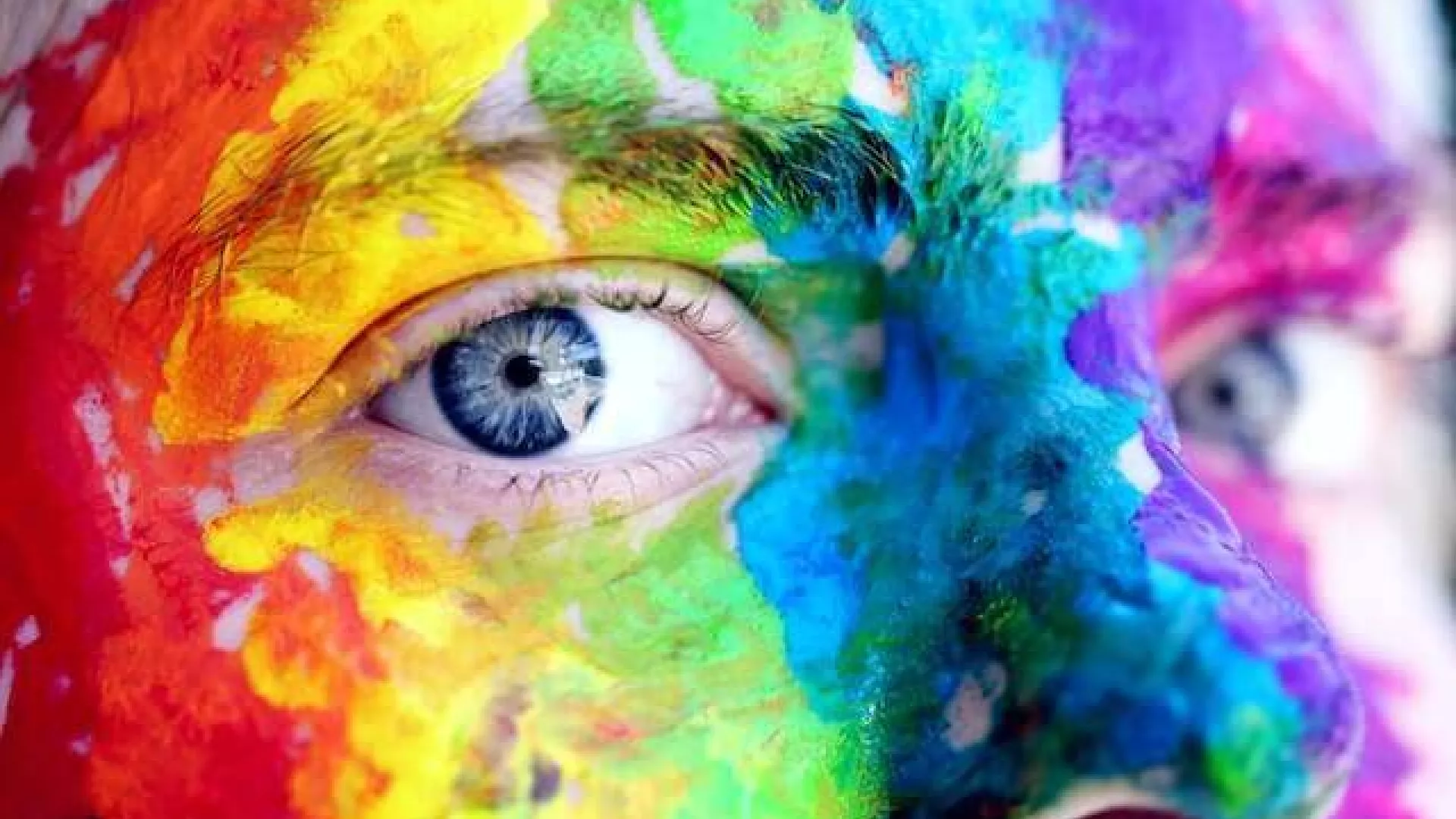 "At Covenant House, I found the first person to take an interest in my life. In that moment, I didn't feel homeless or like a marginalized kid."

"I was moving from house to house because the people that I thought were there for me weren't really there for me."
Who Is at Risk?
Many complex factors increase a young person's chances of experiencing homelessness. Demographic risk factors for becoming homeless include being Black, Hispanic, or Indigenous; parenting and unmarried; or LGBTQ+. Children raised in poverty and youth lacking a high school diploma or equivalency also have a higher risk of homelessness.
SUPPORTING YOUTH THROUGH ALLYSHIP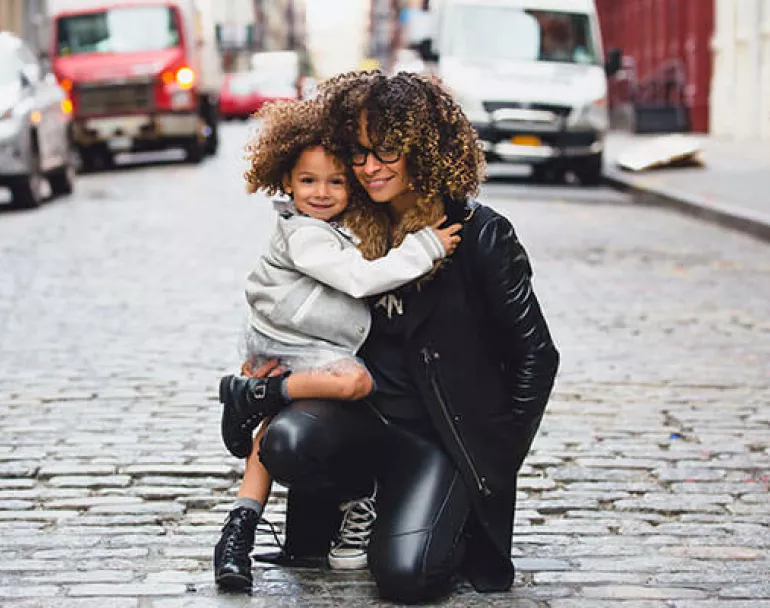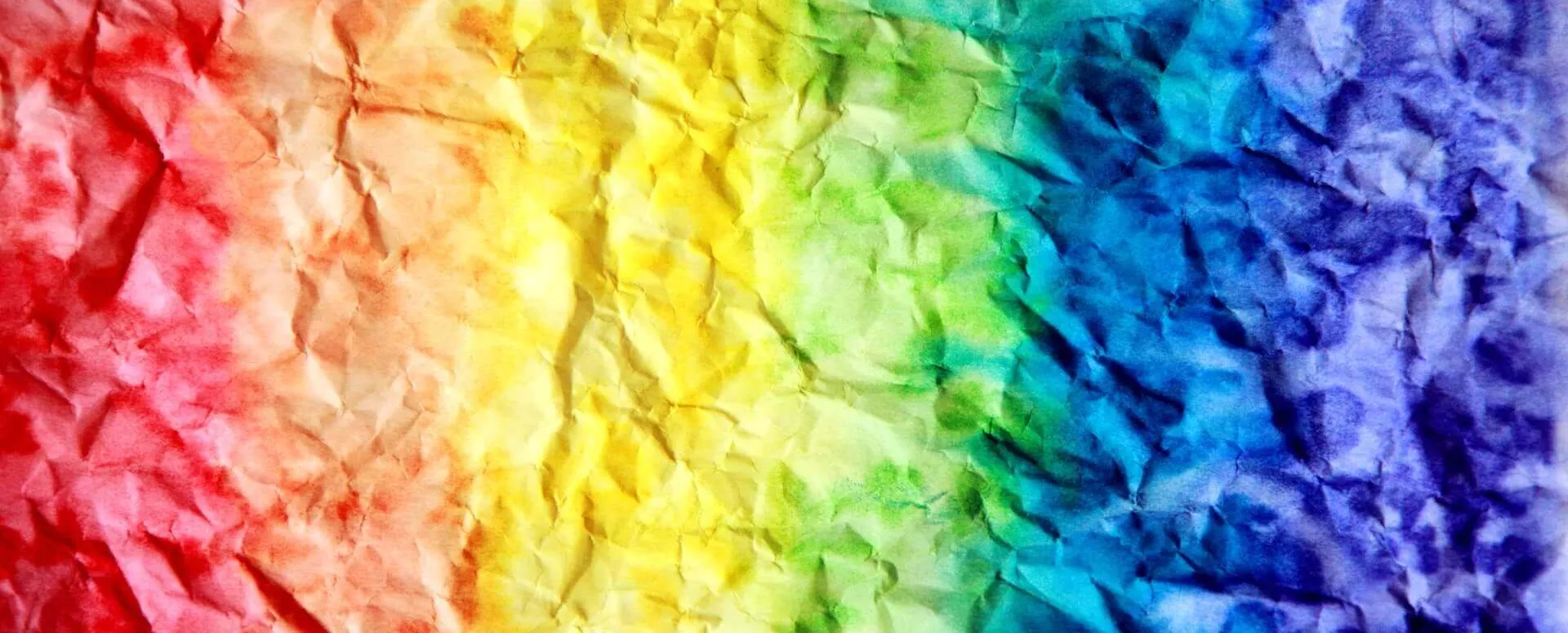 Help LGBTQ+ Youth Facing Homelessness
Your gift today can provide direct care, housing, and wellness to youth facing homelessness.