A Mother and Daughter Achieve Stability at Covenant House New York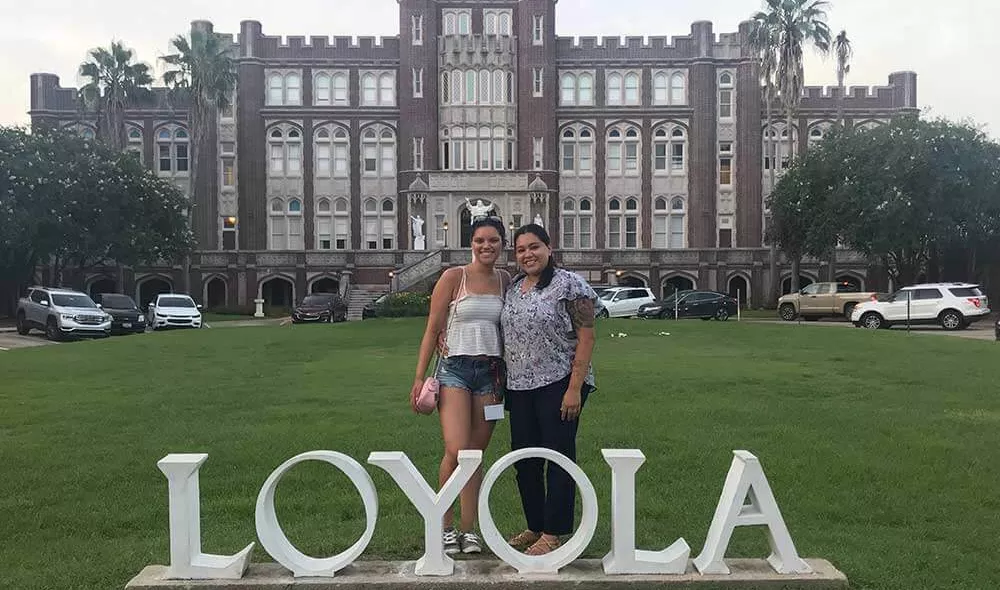 Carolina and Angelyss, a mother and daughter who resided in Covenant House New York's young families program, found safety, love, and the support they needed to achieve stability. When Angelyss left for college, Carolina decided it was time to finally pursue her own degree
Five years ago, we were reintroduced to Carolina and Angelyss, a mother and daughter who resided in the Covenant House New York's young families program in 2003-2004. Their reconnection to Covenant House allowed them to reflect on a place where they felt safe and loved, and where Carolina was able to learn parenting skills, obtain employment, and achieve stability. And this reconnection gave us a chance to share their story and collectively grab hold of the hopes and dreams of Angelyss, who was 16 years old at that time.
We caught up with Carolina this summer about her journey back to school that was inspired by Angelyss, who has not only advanced academically but has been elected into leadership positions on campus since her freshman year at Loyola University in New Orleans. Here is what she shared with us.
"When Angelyss left for college, I hoped that as diligent as she was with her studies, that she would still make time to have fun; to explore the arts as well as the sciences, and find things she was passionate about. Angelyss has grown very independent these past three years. She has managed to find an apartment, go to school full-time, work part-time, budget her expenses, and run for student government — all while maintaining leadership positions in multiple student campus organizations. I am constantly in awe of her accomplishments and her ability to balance self-care with her social life."
Once Angelyss completed her first semester away at college, Carolina realized that if she was going to continue emphasizing the importance of a college education, she was going to have to lead by example. So, in January 2019, she re-enrolled into an associates degree program and in June of this year, she graduated with an associate's in science, with honors. Her plan is to continue with her career in healthcare, and her next step is deciding whether she will enroll in a bachelor's program for healthcare administration, or pursue a nursing degree.
We asked Carolina what she'd tell young people at Covenant House who are looking to advance their education but may feel it is out of their reach. She said, "I'd tell them it is in their reach! If attending school full-time is not an option, go part-time, take one class at a time if you have to. Even small steps towards your goal is a step in the right direction, and if you encounter a setback, remember it is only temporary. You got this! I believe in you."
While Carolina is in the process of making decisions about the next step in her education journey, Angelyss is heading back to New Orleans for her senior year at Loyola. We have no doubt that both women will be successful and will be a force in their chosen industry.
Shelter Is Only the Beginning
From crisis to care: Find out what it's like when a young person enters our doors.
Get news, stories, and insights delivered right to your inbox.