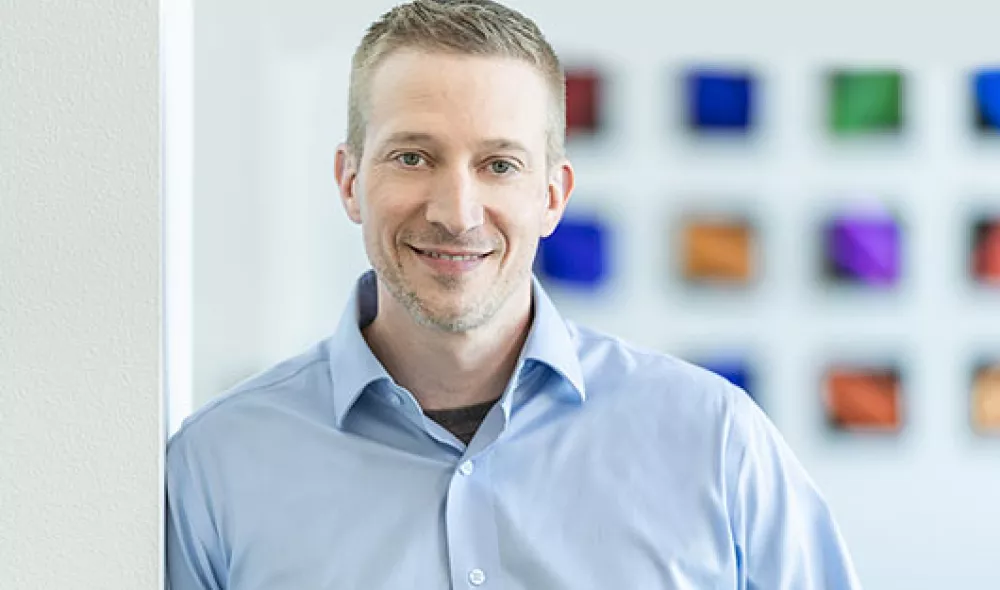 Wes Sylvester is vice president of Global Industries at Cisco, a digital communications technology company that has been a Covenant House corporate partner since 2014. Wes is also a proud partner to his husband, and father to their three year old son.
Wes lives in Seattle, but his family has deep roots in Louisiana. Those roots inspired him to get involved at Covenant House New Orleans and to build relationships with staff. He was named Cisco's executive sponsor of the site and is currently preparing for his fourth Sleep Out this November, this time in New Orleans.
That relationship building is how he ran across an unsettling social media post by the site's director of development and communications, Melissa Tyler. It read:
"Today is a tough day in my development career. I had a donor call today to end their recurring gift because Covenant House did a Pride Prom Pop Up Shop and sponsored our local city-wide Pride Prom.
"We can say until we are blue in the face that LGBTQ+ youth experience homelessness more than twice as much as their peers, that homelessness is dangerous for young people and the leading cause of death for them is suicide, that they experience higher rates of trafficking and exploitation," Melissa wrote. She noted that many LGBTQ+ youth end up homeless because someone didn't agree with their "lifestyle."
Fighting to hold back tears, Wes explained why the incident hit so close to home.
"I had a great supportive experience in coming out. My husband did not. He could have been any one of these young people, but thankfully his family was able to create resolution and a safe space," he shared.
Wes saw an opportunity to right a wrong and show just how much stock Cisco puts in its employees and the causes they care about. So he went to work. He pledged to personally fill the funding gap if he couldn't raise the money through his Cisco network. He put the word out. Cisco employees answered.
Rachel Chambers, Cisco's director of Global Employee Relations Strategy & Infrastructure, who leads the company's partnership with Covenant House, helped to rally more employees.
In keeping with the regular company match of up to $25,000 per employee for any charitable giving, for each employee donation to Covenant House New Orleans, Cisco vowed to match it. In just 24 hours, they raised over $10,000.
Wes said the fundraising proved that "for every dollar of hate money someone pulls, there's $10,000 of love money."
And the timing was perfect — right at the start of Pride month.
"Sleep Out is a good way to rally people around a certain moment in time, but reality is, people are homeless year-round, not just November," said Wes. "At Cisco we talk a lot about proximity. How to get close to what's really happening. So, once a year doesn't feel close enough to me, and it's super convenient that Pride month is halfway through the year, giving another rallying point for me to go out and advocate."
LGBTQ+ youth are 120% more likely to experience homelessness. That's why it is critical to offer them a welcoming, affirming, and safe environment at Covenant House, as well as tailored programs and services that recognize the unique challenges, risks, and traumas faced by these youth. We welcome them with unconditional love and absolute respect.
"People wake up everyday and have a choice to be kind, or mean," Wes said. "I want our LGBTQ+ youth to feel seen We know they're there. We know they experience homelessness more than the average youth and we want to support them. We want to meet them where they are — scared, uncomfortable."
Melissa agreed, adding that it's important for Covenant House and its partners to provide safe spaces, that "we have to ensure there are positive, age-appropriate experiences for young people to build community and find networks of support."
Since her post, Melissa said, "the subsequent outpouring of support has been amazing."