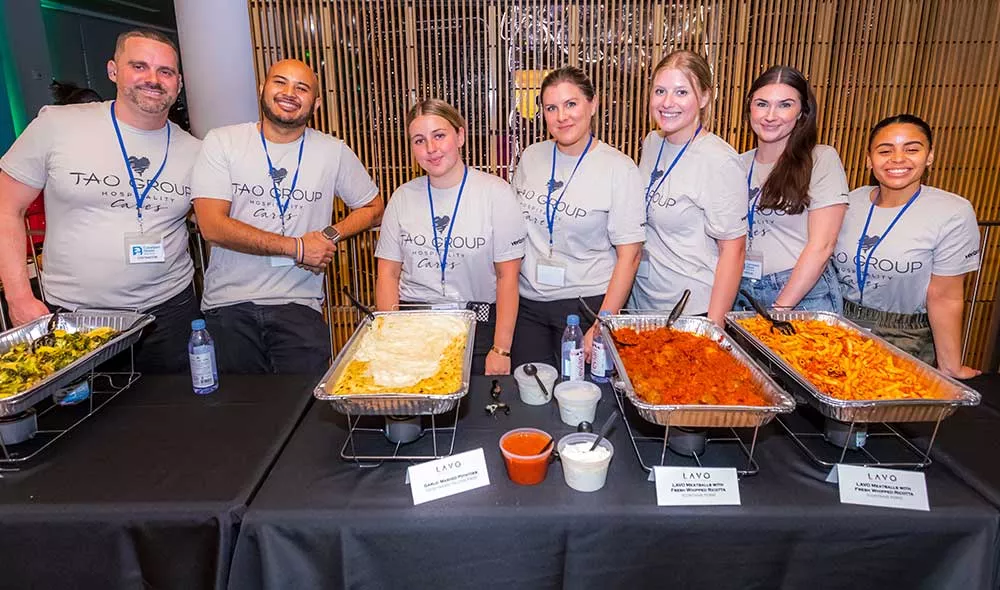 Where do we begin when we are bursting with pride for how our community rallied for our young people last month? More than 500 supporters joined the Covenant House Strides for Pride campaign and raised over $100,000!  And that was just one week of Pride! Our community showed up for all 30 days of June to raise awareness and funds for LGBTQ+ safety and inclusion at Covenant House. And while June is now over, the spirit of Pride month will continue every day through the commitment of our corporate and individual supporters and the hard work of all our young people who every day strive to pursue the great promise of their lives.
One of our top fundraisers in Strides for Pride shared that she is a parent and there is nothing she wouldn't do for her children, even as adults. She wants them to be able to live in a safe environment and have the same rights and freedoms as those who identify as cisgender. She ended her bold statement with, "Love is stronger than hate," and she shared some inspiring photos of her fitness routines while she moved with the Cov. Thank you, Kelly!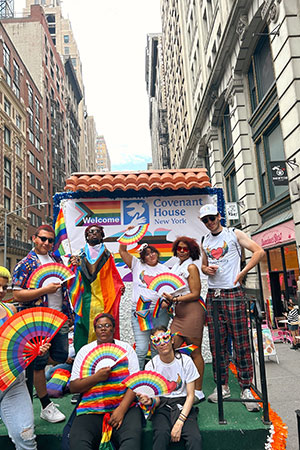 Strides for Pride supporters hiked, danced, swam, weight-trained, and strolled for seven straight days, and many kept up with their commitment to at least 40 minutes of movement per day though dangerous air quality had moved into their regions. And, most participants soared past their fundraising goal of $120, which was intentionally set at that number to raise awareness and provide support for LGBTQ+ youth, who are 120% more likely to experience homelessness than their non-LGBTQ+ peers. Thank you, all!
From Mexico City to Washington, D.C., to Chicago to New Orleans, our youth, staff, and volunteers joined together for Pride proms, parades, festivals, and workshops. #CovLove could be felt for miles as we declared that our shelters and programs are inclusive and affirming to all.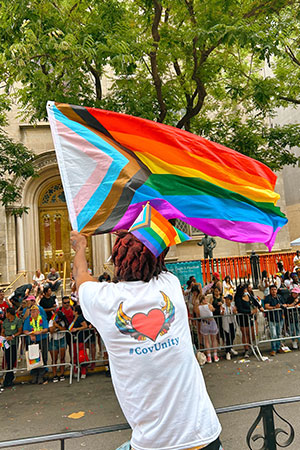 Our youth learned about allyship and safety and they were introduced to corporate partners that share our vision of a world where every young person has a safe place to sleep and the love, respect, and support they deserve, and need, to thrive. 
Companies like Ulta brought color and joy to several Covenant House sites through art activities because having the space to be creative and feel safe is a crucial part of healing and growing. They also provided essential items for young people in pre-made kits packed by their volunteers. And longtime partner Tao Group Hospitality volunteered their time and catered a special Pride Prom meal in celebration of acceptance and inclusivity in the cities where they operate. 
In every Covenant House program, in big events and small, our young people were surrounded by love and inclusion. In New York City, we were honored to participate in the New York City Pride Parade. Here is television coverage of our float in the parade. 
Today, Covenant House is doing more than ever to provide safe housing and inclusive practices for LGBTQ+ youth experiencing homelessness. At Covenant House our houses are welcoming, affirming, and safe places, and we have continued to implement new initiatives over the years. With our unique offering of resources, including housing, food, education, workforce development, counseling, and other trauma-informed services created with the goal of positive youth development, Covenant House has become a lifeline for LGBTQ+ youth and young adults experiencing homelessness.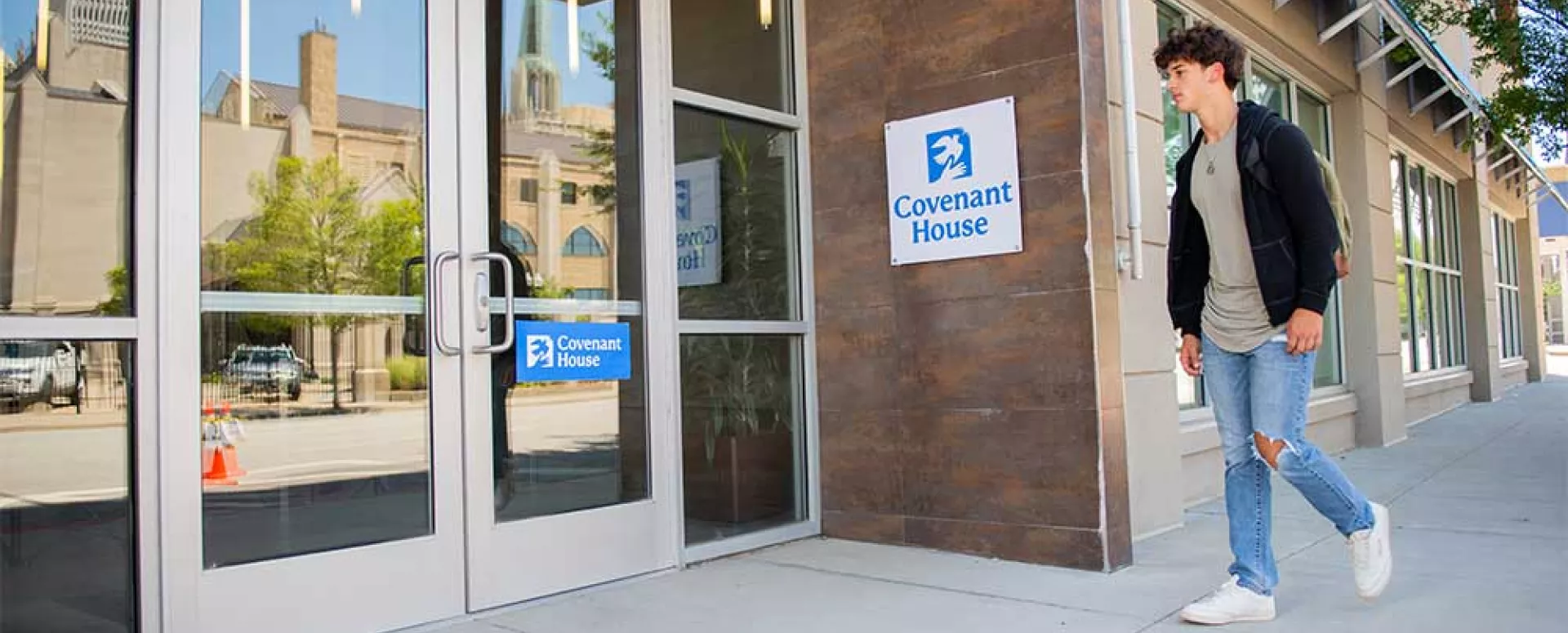 Shelter is only the beginning
From crisis to care: Find out what it's like when a young person enters our doors.
Get news, stories, and insights delivered right to your inbox.