Out in the heat and smoke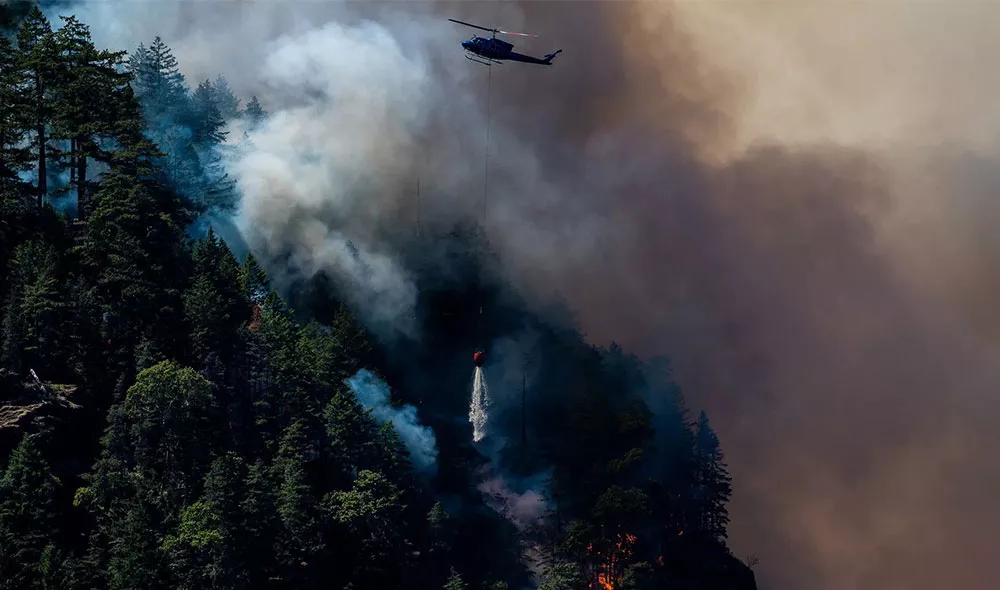 "The views, thoughts, and opinions expressed in the text of the article below belong solely to the author of the article, and do not necessarily reflect the views of Covenant House International. These articles are shared with the purpose of being informative and thought provoking."
Extreme heat and wildfires continue to rage across the U.S. and Canada, threatening many with lung damage, heat stroke, and a variety of other illnesses stemming from being outdoors this summer. This is known all too well by people experiencing homelessness, especially youth with no safe place to stay. The toll homelessness takes on youth can have permanent effects without proper medical treatment and a safe place to stay during the day. 
Weather experts have shown increasing concern that the heat and smoke will not let up this summer, with Axios reporting that "We are going to have a fight that we think will last all summer... we haven't yet won the battle. That means smoke is likely to continue to impact the northern tier of the U.S. over the next several months as Canada deals with its wildfire crisis." 
This has the potential to be devastating for youth facing homelessness. At Covenant House, we turn no youth away who comes to our doors, even if it's just to get out of the heat and smoke for a few hours. That's why we wanted to encourage our community to remember youth experiencing homelessness this summer, and do what you can to provide the same support and kindness we show all members of our community when summer heat and smoke pose a threat to our health.
If you know a young person who is facing homelessness this summer, direct them to our nearest location via  covenanthouse.org. There we will provide them with the unconditional love, absolute respect, and relentless support we offer every young person we serve.
Shelter Is Only the Beginning
From crisis to care: Find out what it's like when a young person enters our doors.
Get news, stories, and insights delivered right to your inbox.