It Felt So Good to be Seen and Heard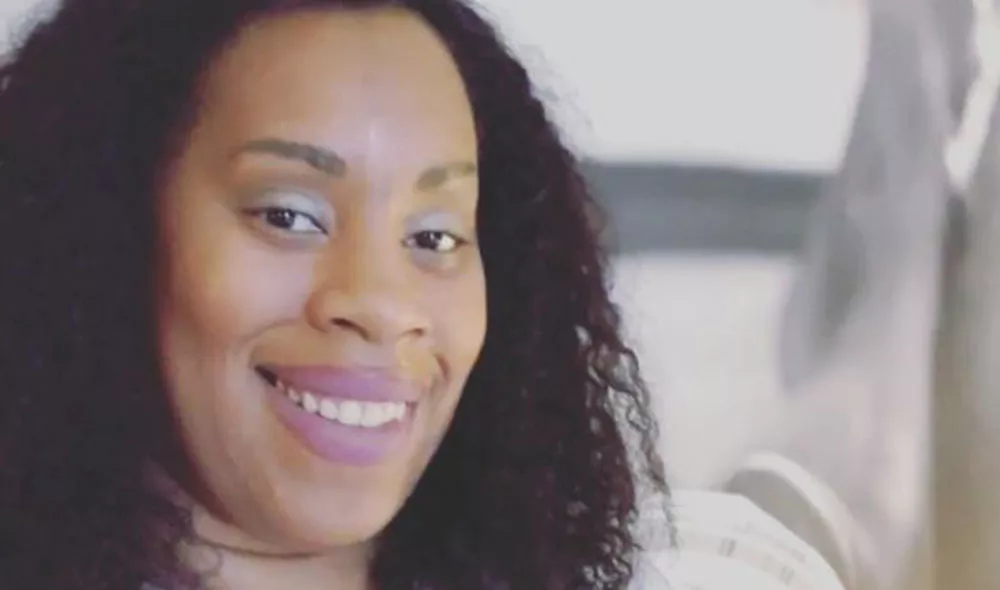 On Friday night, March 19, Hannah Collier joined the International Spring Sleep Out as an alumni speaker and a panelist in the breakout session about advocacy in the community.
Several years ago, Hannah returned to Covenant House 20 years after her time in residence in our young families program (known then as Mother and Child) as a volunteer and Sleep Out participant. She lives in the Atlanta area, and her employer at the time, Accenture, was connected with Covenant House Georgia. While at Accenture, Hannah worked as a senior consultant and senior project manager in the cloud/ technology business sector. She also has been an adjunct professor of communications at Georgia State University since 2014. In her field, she has created and taught course workshops and lectures related to project management, technology, cyber-security, and communications.
Hannah has a natural ability to share her story and explain how and why she "took the road less traveled" in her life. As a child, she was on a path that felt easy because it was laid out for her by her parents. Her life took a drastic turn when her mother was murdered. She coped with her loss by acting out and detaching herself from all of the remaining stable forces in her life, especially at school, where she had always been a top scholar. Hannah arrived at Covenant House when she was 20 years old after bouncing around "the system" for many years. She said she knew the routine. "I fully expected to keep my bags packed and not get too comfortable because that was my experience in the past," Hannah shared. Instead, Hannah and her daughter were welcomed into the Covenant House community, and she saw it as her chance to create a new path and travel the road that others did not imagine she'd be on.
As Hannah settled in and found stability at Covenant House, she saw every interaction as an opportunity for her future, and seized them all. Twenty years later, she can still name all of the people who played a role in giving her a voice, clearing a path for her and her child, and believing in her. She recalls how good it felt "to be seen and heard after so many years of feeling alone." She has dedicated her life to reciprocating the love and support she received from people across many different organizations and agencies. She says she feels a sense of obligation to her community, especially youth whose stories are similar to her own.
Prior to joining the Covenant House International board of directors, she served in leadership capacities with notable nonprofit organizations in Atlanta, including Hands-on Atlanta, Black Girls Code, Women Who Code, Project Management Institute Global, and ISACA Global. Additional achievements include being selected a Violet Weeks Taylor Scholarship recipient, an NAACP Campus Founder, a City of Atlanta Innovation Award winner, an Accenture Innovation Award winner, and a researcher on behalf of the city of Atlanta for the IBM Smarter Cities Grant, where she helped support significant cost savings for the Atlanta Metro area. She is also a United Way VIP Alumna. 
Hannah is a role model and an inspiration, and as we celebrate Women's History Month all of us in the Covenant House community honor her passion, her goodness, and her desire to help others find their own path, even if it is the road less traveled.
Shelter is only the beginning
From crisis to care: Find out what it's like when a young person enters our doors.
Get news, stories, and insights delivered right to your inbox.