Laptops for Kids Make a Special Delivery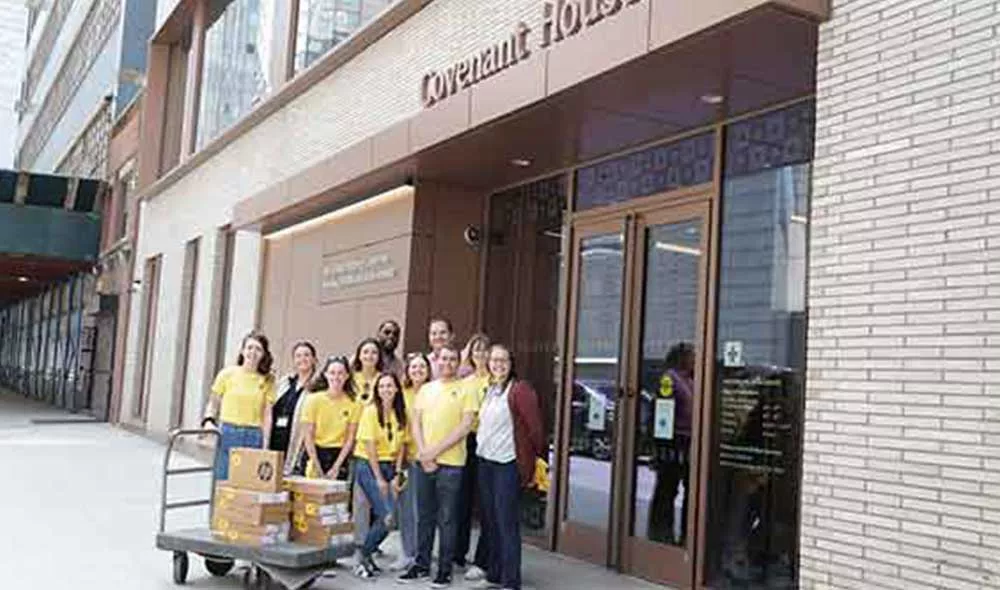 The very special delivery arrived on a summer afternoon at our new Covenant House facility in Manhattan.
One hundred brand new laptops, from Laptops for Kids, a nonprofit built on the belief that every child and young person deserves access to quality education and access to the internet, regardless of their economic circumstances. 
"Imagine navigating the modern world without any sort of computer or internet access," said Ross Cohen, cofounder of LFK.  "Unfortunately, that's the reality for more than 500,000 households in New York City alone. Our goal is to close the income gap of owning a computer, which will open new doors of opportunity for our youth.  And we know that Covenant House is the right place for these 100 laptops. We've seen the work being done and we've seen the great spirit and work ethic of the young people. It's a good feeling knowing these laptops will be put to immediate good use."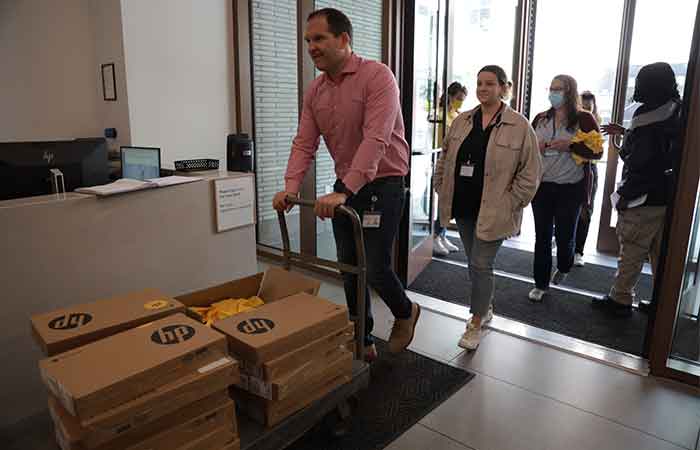 "We are so grateful to our partners at Laptops for Kids," said Sr. Nancy Downing, executive director of Covenant House New York. "This is the kind of community support that makes a direct, positive impact on the lives of our young people. Covenant House is a learning organization. Many of our young people are working one or two jobs, while going to school at the same time. They are thirsty for knowledge, they thrive on it. It's our job, our responsibility, to provide a more level field so that all young people have the same opportunities to pursue their dreams. 
"This donation from Laptops for Kids means we have new laptops for workspaces on our residential floors and throughout the new Covenant House New York facility. We are so grateful for this support."
Some of the new laptops are now being used to support CovWorks, Covenant House New York's 32-hour job readiness training program where we work with our youth on their résumés, cover letters and interviewing skills.  We also use the laptops in a wide variety of educational and vocational classes.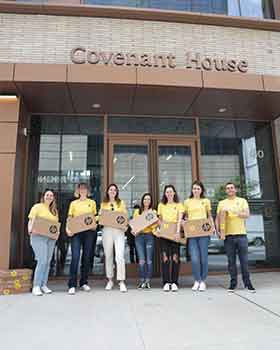 This year alone, we will enroll approximately 190 young people from across all our Covenant House housing programs into CovWorks, and an additional 140 young people into enhanced vocational training. And we'll graduate 110 young people from such vocational training programs.
"The gift from Laptops for Kids will equip us to continue to provide educational and employment opportunities for our young people as they pursue their goals and their dreams. And this partnership with Laptops for Kids also shows our young people that there are people who care and believe in them. That is a great gift as well."
Shelter Is Only the Beginning
From crisis to care: Find out what it's like when a young person enters our doors.
Get news, stories, and insights delivered right to your inbox.