Education and Workforce Development
Education and career readiness are key to breaking the cycle of youth homelessness and trafficking.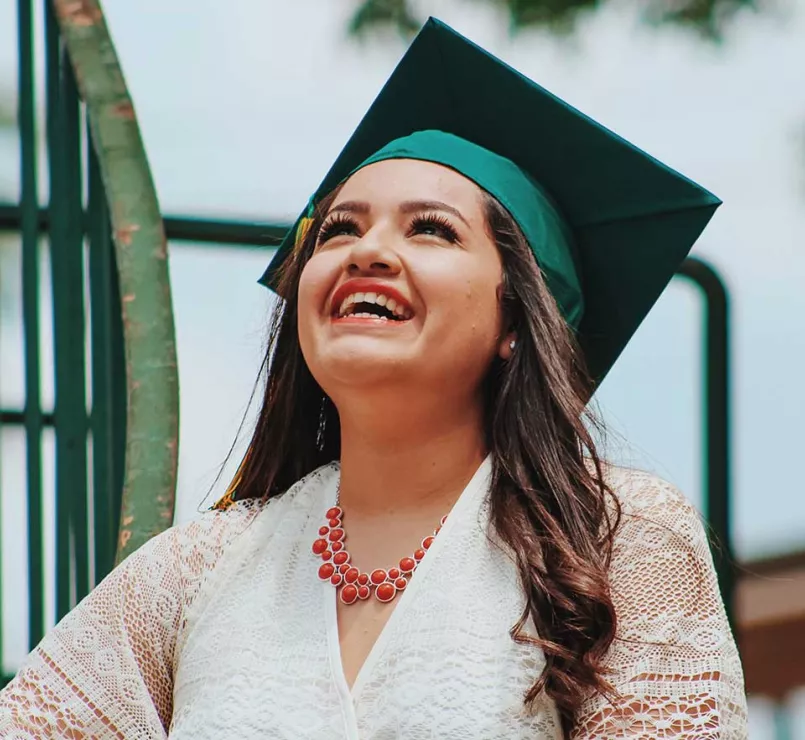 Education and Employment Services Help Young People Achieve Stability and Independence
Statistics from last year across all Covenant House sites show how vital education and employment services are.
2,800
Thousands of young people enrolled or remained in school.
2,500
Thousands of young people gained or maintained employment.
160
Last year, more than 150 young people obtained a high school diploma or equivalency.
Education Is Key to Overcoming Homelessness
A national survey conducted by Chapin Hall found that not completing high school is the greatest single risk factor associated with experiencing unaccompanied homelessness as a young person.
48% of youth experiencing homelessness are disconnected from school or work, compared to 13% in the general population.
Young people arrive at Covenant House with dreams that have been disrupted by homelessness. Advancing educationally and preparing for the world of work are key to a young person's prospects for leaving homelessness behind.
Education and career readiness are key to breaking the cycle of homelessness and trafficking. Yet, when young people arrive at Covenant House only 51% have a high school diploma or GED and 77% are unemployed.
Either directly or through referral, we guide youth to appropriate educational and vocational opportunities, matching each young person's strengths and abilities with their interests.
Workforce Development Helps Young People Exit Homelessness
Our program model is designed to ensure that youth overcoming homelessness have a foundation of good physical and mental health as they prepare to enter the workforce—some for the very first time.
Our employment programs help our young people hone the skills they need to join the workforce, become independent, and sustainably exit homelessness.
And, our career pathways programs help youth prepare for careers that offer a livable wage and room to grow professionally. Finding meaningful employment with a living wage and a career ladder is critical to the long-term stability and independence of our young people.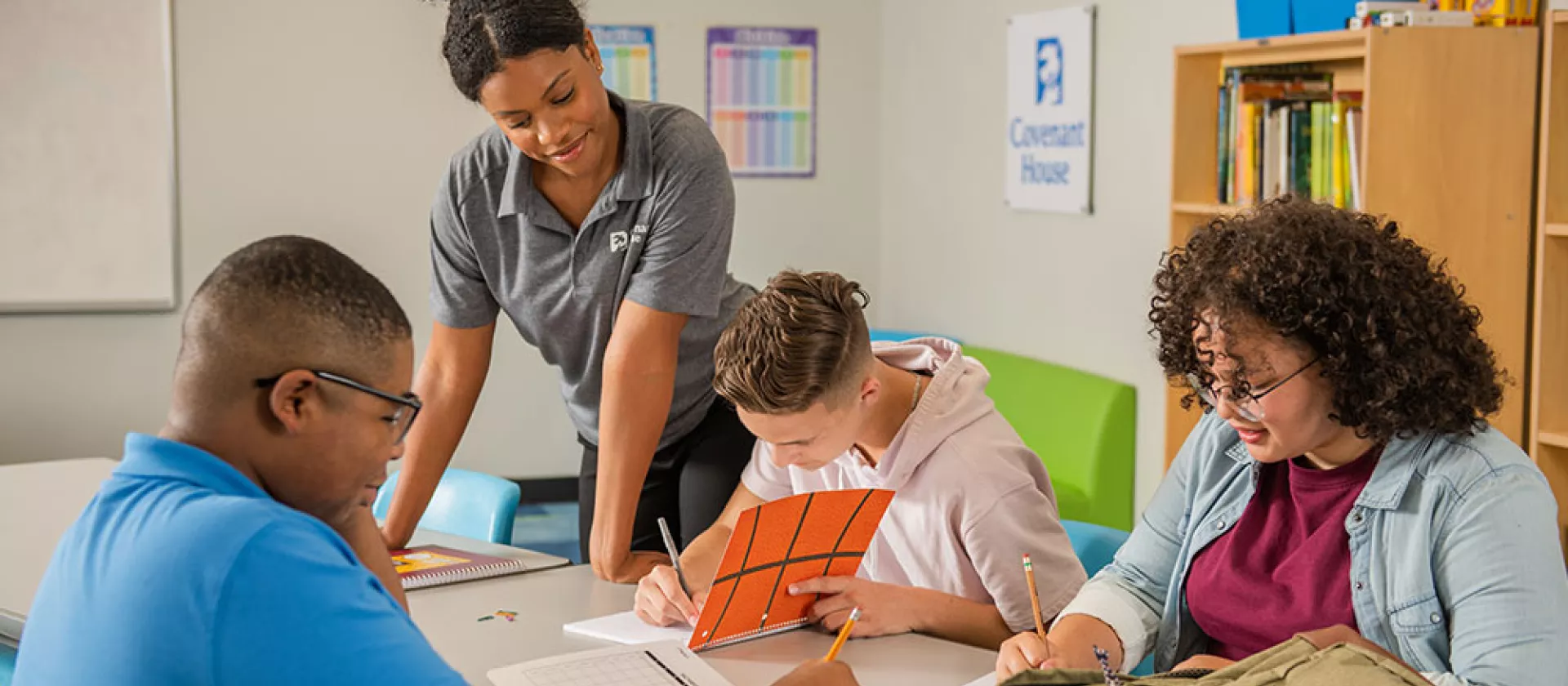 "It was the first time I'd ever had training that could take me to an actual career rather than a minimum-wage job. It made me feel like I had worth, like I could actually lead a regular stable life."
—Dajon, Covenant House Georgia Alumni
Our Workforce Development Initiative With Accenture
Since 2012, we have worked closely with our corporate partner Accenture to standardize our workforce development programs, gradually integrating their Skills to Succeed workforce readiness and job-skilling curriculum at Covenant House sites in the U.S. and Canada.
We leveraged the insights and research from Accenture's Inclusive Future of Work report and began creating skill-building solutions for our youth whose jobs face a high risk of disruption from automation. In response to this challenge, in December 2020, we inaugurated a strategic workforce development initiative and began leading a coordinated approach to meet these challenges. The onset of the pandemic, and the resultant volatility and transformation of the job market and workplace, only increased the urgency of our efforts.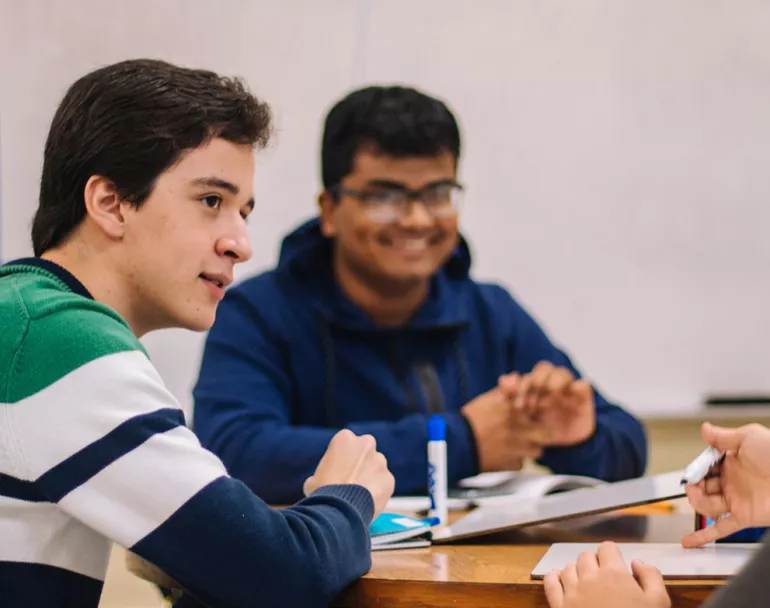 Our Education and Workforce Development Plan Builds a Pathway for Young People
We recently launched a multi-year education and workforce development plan, designed to help young people overcoming homelessness break into the workforce and into long-term self-sufficiency and sustainability. Through our collaboration with thought leaders and partners, including youth participating in our programs, we are jointly creating a strategic program model that will lead to improved employment opportunities and outcomes for our young people. This new career pathways program includes career training and employment placement, both identifying opportunities and preparing young people overcoming homelessness for jobs that pay a living wage, do not require a college degree, have lower potential for automation, are projected to grow.
The IT sector was selected for years one and two, and we launched the first pilot in January 2022 at seven of our Houses: Alaska, California, Georgia, New Jersey, New York, Missouri, and Vancouver. We expanded to 12 cities in 2023.
Our initiative creates a pathway for young people of color to enter a sector that is struggling to diversify its ranks. Youth can earn a professional certificate in approximately six months that can lead to jobs in high-growth fields that pay a living wage. These certifications prepare youth for employment at some of the highest-profile IT companies such as Google and Salesforce. We are working closely with our corporate partners, both locally and nationally, to provide IT internships and career opportunities for young people in the program.
How Many Young People Access Our Workforce Development Programs?
Learnings from our career pathways pilot programs and feedback from our youth and our workforce development staff help to inform future program enhancements, scaling, and replication. Over the next year, we expect to serve more than 3,000 youth through our workforce development programs.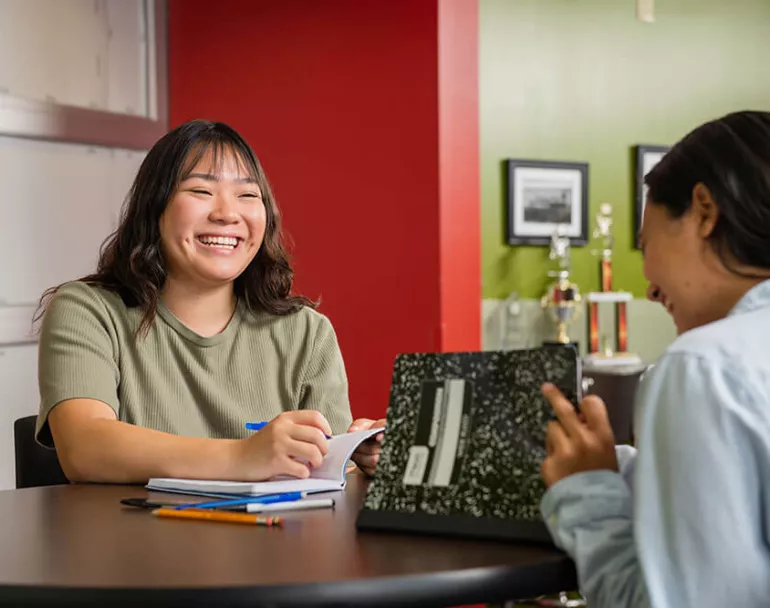 Support Workforce Development
Help us build and support career pathways that pay a living wage and position our young people for sustainable independence.