Committed to Healing with Trauma-Informed Care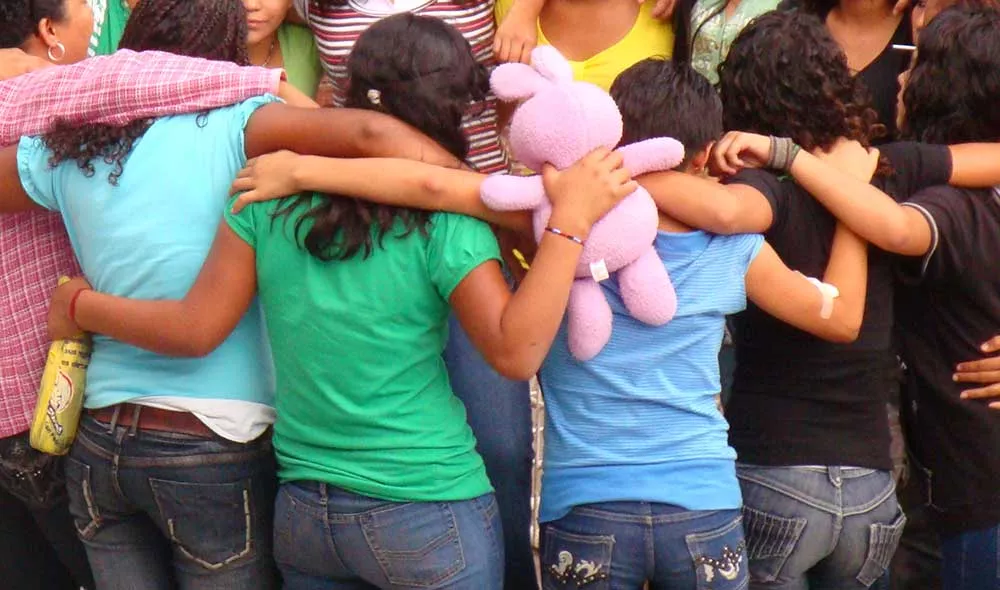 When Melvin Martinez, the coordinator of street outreach at Covenant House Honduras, applies the new trauma-informed care tools he acquired in a recent workshop led by colleagues of Covenant House Guatemala, the results, he says, are visible. 
"The children and youth pay more attention and readily express their feelings because they know they're supported by a team that's qualified to care for them. They're motivated to express their ideas and feelings in conversation, and they participate more in group discussions with other youth," he says. 
Melvin was one of 22 Covenant House Honduras participants in the four-day, 12-hour online training in trauma-informed care organized last month by Beatriz Cortave, coordinator of Covenant House Guatemala's education program. Personnel from every area of direct services at Covenant House Honduras — from street outreach to residential care to support for trafficking survivors — participated.
It's hard to overestimate the importance of training in trauma-informed care for Covenant House site staff across our federation, but especially in Latin America, where the young people we serve are just 12 to 18 years old — some are even younger. 
Bessy Carolina Soto coordinates Covenant House Honduras' safe house, Querubines Home, for girl survivors of trafficking, exploitation, and abuse. "We handle the emotional fallout [from trafficking] that persists in a chronic way and negatively impacts the daily lives of our children and youth," she says. 
Bessy lists some of those consequences: "Crises, self-harm, depression, anxiety, guilt, post-traumatic stress, somatization of muscular pain, headaches, insomnia, rejection, and parental neglect, among others."
"Our care has to be so intentional," says Beatriz, the workshop organizer. "Our procedures and protocols have to take into account the trauma our young people have experienced. There's a 'before' and an 'after' the event," she says, "and we need to understand that everything we do or fail to do will make a difference in the lives of the girls, boys, and adolescents in our care."
That intentionality prompted Carolina Escobar Sarti, CEO of Covenant House Guatemala, to propose to Cándida Sauceda, CEO of Covenant House Honduras, that the two leaders promote and advance the collaborative learning event. 
The four sessions relied on the in-house expertise that Covenant House Guatemala has developed in trauma-informed care. In addition to Beatriz, the organization of the sessions relied on support from Sonia Monzón, director of programs, and Kattya Caballeros, psychologist at Covenant House Guatemala. It also benefited from the presence of renowned trauma psychologist Sonia Recinos of the University of Costa Rica.
Covenant House Guatemala will next bring the formation program to Covenant House Mexico, with the hope that the transfer of skills will become an ongoing process in the years to come.
Jorge Moreno, human resources manager for Covenant House Honduras, says the training deepened the staff's understanding of trauma and its many implications: "Biological, social, developmental, behavioral, beliefs, and interpersonal relations. We focused on awareness, identifying cases, sharing experiences, and learning best practices and when to apply them," he says, adding that the workshop allowed the sites to share case studies and experiences. 
"The case studies we shared during the development of each topic were hard, emotional, and aimed to prepare the caretakers to accompany our young people with love and tenderness," Beatriz says. 
She shared one of the case studies, where a group of Covenant House Guatemala girls had participated in a soccer game and were being driven back to our site. But there was a traffic jam, and the trip took much longer than expected. "It was hot, the girls were tired, and they began to show signs of desperation, heated tempers, and verbal aggression," Beatriz says. 
"The staff contained the situation, traffic began to flow, and nothing more happened. But when we later evaluated the event, we considered that one of the tools of trauma-informed care is to calm sudden emotions and build an ambience of safety. We can prevent these kinds of events. How? By keeping the girls informed of what's happening, plan alternate routes, and take enough water and food to cover basic necessities," Beatriz says.
Beatriz says she is grateful to Covenant House Honduras for their commitment to and interest in the workshop and for sharing their experiences. "Trauma-informed care ensures that while the girls, boys, and adolescents are in our care, they will experience a space that offers them safety, respect, confidence, and hope," she says. 
Shelter Is Only the Beginning
From crisis to care: Find out what it's like when a young person enters our doors.
Get news, stories, and insights delivered right to your inbox.