A New Pathway to Self-Reliance Enters Its Second Year
November is Youth Homelessness Awareness Month, a time to unite and ignite our passion for change.  Today, we're emphasizing the importance of workforce development in helping our young people transition to independence. 
One way we've been doing so is through a program that gives young people access to training and certification that they might not otherwise have the chance to explore.
Leading the charge is Regina Jennings, associate vice president of programs at Covenant House International. Before her current role, Regina worked at Covenant House Georgia, where she established a very collaborative working relationship with Accenture. With Accenture's support, her team introduced the first career training program there — a Health Technology and Administration professional certification. 
When she transitioned to Covenant House International with a goal of scaling the career readiness program,  Regina and her team took a deeper look at our data around education and employment and coupled it with Accenture's own research provided by the company's Inclusive Future of Work initiative.
And our Career Pathways Program was born. It is now in its second year of a pilot program that focuses on supporting youth in their journey towards careers that pay a living wage, don't require a college degree, have low potential for automation, and are in fields where there is growth and an abundance of opportunity. And, equally important, the youth enrolling in these programs have also influenced the industries we're choosing to enter given their keen interest in these industries.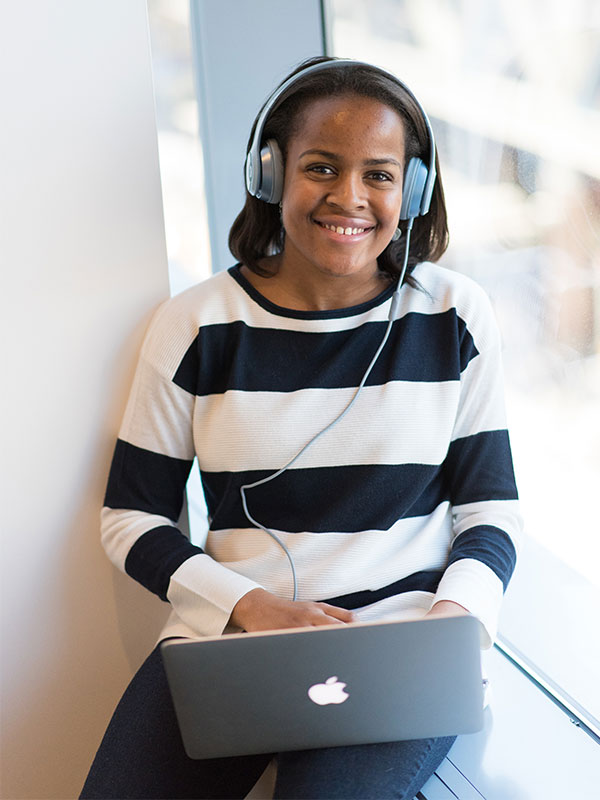 Information Technology was identified as the first career pathway and launched in January 2022 at seven of our houses: Alaska, California, Georgia, New York, New Jersey, Missouri, and Vancouver. Today, we have expanded the program to our houses in Florida, Greater Washington, Pennsylvania, Texas, Toronto, and Vancouver. At each site, we offer specialized certifications for IT careers through two platforms: Grow with Google and Cisco's Networking Academy.
"Workforce staff at the sites are involved in every aspect of program implementation including youth recruitment, certification enrollment, program monitoring, and supporting an opportunity towards apprenticeships and employment," said Regina. 
At this stage of the program, the most popular certification among participants is cybersecurity, with digital marketing coming in second. 
Fifty-two young people are currently enrolled and are at various points in their certification process, up from 27 in the first year.
"Once a youth has been identified and expresses an interest in participating, they gain access to Accenture's Learning Exchange and their Skills to Succeed curriculum," Regina explained. 
The Skills to Succeed curriculum is a free resource that offers job readiness courses like resume-building, interviewing techniques, professional communication, time management, and other topics.
"After Skills to Succeed, youth begin their certification coursework. There are six: digital marketing & e-commerce, project management, UX design, cybersecurity, networking, and data science," Regina added. "Youth receive a laptop and financial aid in the form of stipends that support them in prioritizing the time needed to complete their certifications."
Regina said that she and the site leads meet regularly to "engage and capture qualitative and quantitative data in real time, and I get to connect with youth regularly to get their feedback, so they play a collaborative role in program design."
One of her real joys in supporting our sites with this project, Regina shared, is hearing youth feedback. 
"One youth recently said to me when asked about the experience in general, 'I want to talk to others about enrolling. It made me think that we have so many people in this world, but I am a part of it too! And I would tell the Covenant House youth that your current situation is not your final destination!'"
As for the future of the program, Regina is optimistic and excited. "We've learned a ton," she said. "And we'll continue to learn."
Shelter Is Only the Beginning
From crisis to care: Find out what it's like when a young person enters our doors.
Get news, stories, and insights delivered right to your inbox.