Sleep Out: A Global Movement to End Youth Homelessness
Give up your bed for one night to ensure that youth facing homelessness can sleep safely at Covenant House.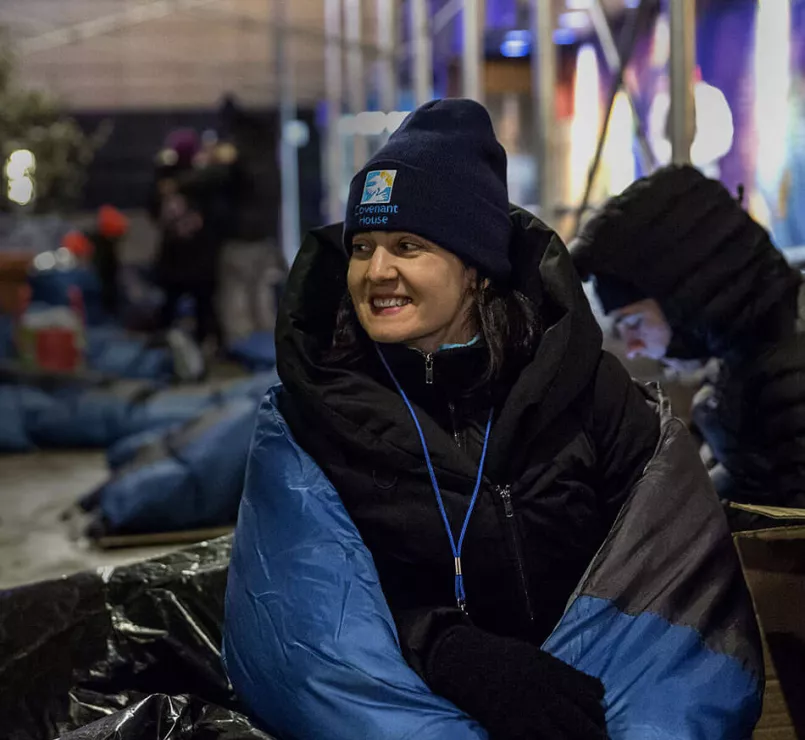 Get Covenant House News Delivered to Your Inbox.
Step 1
Find an Event or Start Your Own
Give up your bed for one night to support Covenant House.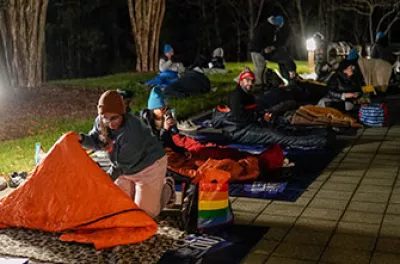 Find an Event
Sleep Out events are hosted by Covenant House sites across North and Central America. Participants join together for a night of conversation, contemplation, education, and story sharing.
Find a Sleep Out Near You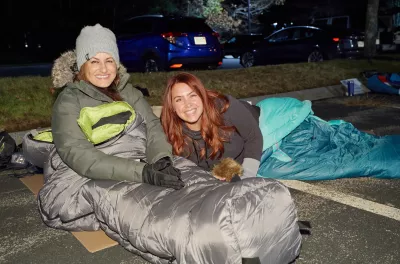 Start Your Own Event
Create your own Sleep Out, anywhere, anytime! Join together with your family, friends, places of worship, or your workplace to raise funds and awareness in your community.
Start Your Own Sleep Out
Fundraise and Spread Awareness
Funds raised by Sleep Out help Covenant House provide 24/7 care for youth experiencing homelessness. The awareness raised by participants helps to shed light on the youth homelessness crisis.
See Our Fundraising Tools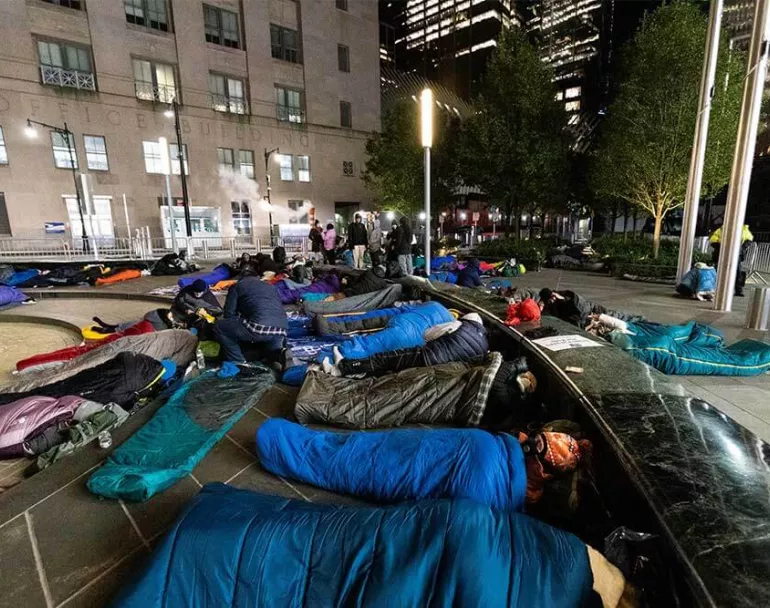 "Find the good in the world and amplify it in the most genuine and authentic way you can. If we could all accomplish this goal, just think of what we could do together!"
Read More About Rachael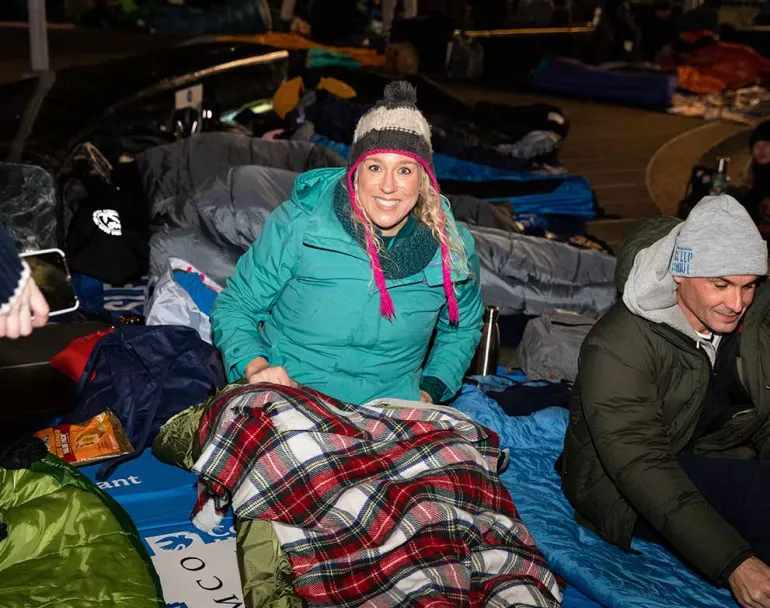 "All you have to do is take the time to get to know the young people at Covenant House to see how good they are, and how resilient, and brave, and funny, and talented. These are great young people, and their futures are filled with potential."
Read More About Saquon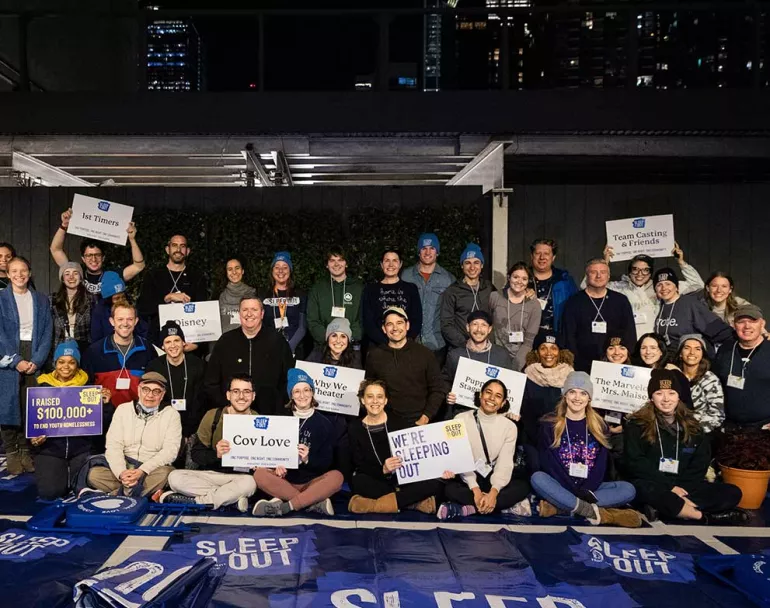 The Sleep Out Experience
Sleep Out includes opportunities to learn from experts, hear inspiring stories, and advocate for a future where everyone has a safe place to sleep. Prior to Sleep Out, you will receive emails from your event coordinator with the schedule, venue, and list of what you need to bring with you. If you are creating your own event, a Sleep Out coach can talk you through how to plan a meaningful evening.
Delta Employees Sleep Out Across the U.S. and in Mexico
More than 600 Delta Air Lines employees have joined the Sleep Out movement since 2014. Delta hosts and supports Sleep Out events at their headquarters in Atlanta and at some of their major hubs, including New York City (JFK and LGA), Ft. Lauderdale, Detroit, Los Angeles, and Mexico City.
Stephanie Asbury, Senior Vice President of Global Talent Management at Delta Air Lines, says, "We believe that every young person deserves caring adults to protect and guide them, and opportunities to create their best future."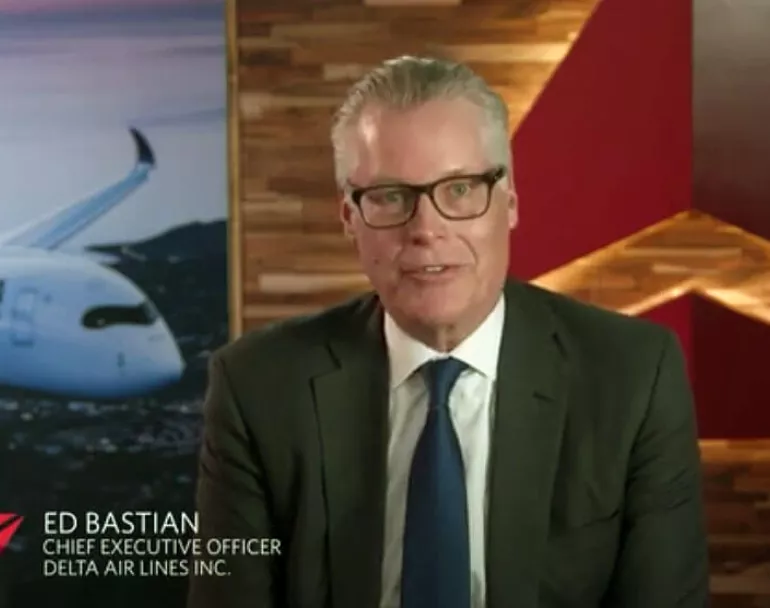 Common Questions About Sleep Out
Join a Sleep Out
When you participate in Sleep Out, you help raise funds that provide a lifeline for young people facing homelessness.