A Grain of Sand Can Transform a Young Person's Life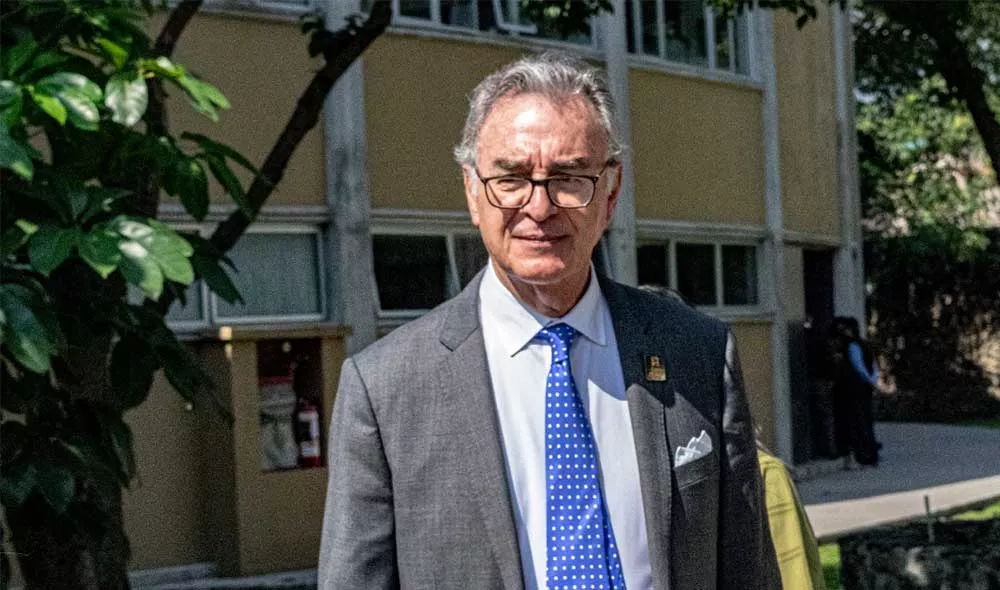 "I am convinced there is no better contribution I can make to society than to help transform the lives of children and youth who have experienced adversity and abandonment," says Luís Cantú, a prominent attorney and the new president of the board of directors of Covenant House Mexico. 
After serving more than a dozen years as board secretary, Luís was elected to the board chair position this spring. "We live in a world of so much inequality," he says. "And I know it's hard to resolve this, but each one of us can add our grain of sand and contribute to improving the lives of the children and youth within our reach." 
The young people Covenant House Mexico reaches are between 12 and 18 years old; some are even younger. They've survived abuse, neglect, exploitation, trafficking, and the risks and hardships of irregular migration. 
At Covenant House Mexico they are wrapped in unconditional love and absolute respect and receive the support they need to complete their education, return to their families if it's safe to do so, and prepare for sustainable independence. 
Luís came to know Covenant House Mexico long before he served on the board. He earned his law degree at Universidad Iberoamericana and then specialized in tax law at Universidad Panamericana. After that, he says, "I became a partner in the law firm Creel Attorneys just when Luís Creel and Covenant House International founded Covenant House Mexico" in 1988. 
Over the course of Covenant House's fifty-year history, our program in Mexico City was the tenth shelter we established. Today, Covenant House is present in 34 cities in six countries (four of them in Latin America), where young people who have experienced homelessness find the relentless support they need to reclaim their lives. 
"I have had so many moving encounters at Covenant House Mexico," Luís says. "We've sheltered immigrants from Congo; we've had young people graduate as tailors from our professional tailoring program; and, recently, we had a former resident return to share how much he has transformed his life thanks to his experience at Covenant House Mexico."
In his new position as board chair, the founder and managing partner of Cantú Attorneys says there is much to do. "In recent years, the board was very focused on the construction of our new facility," which was completed in 2019, Luís says. "Now we want to concentrate on reviewing and perfecting our operations, both administrative and direct care."
He is looking forward to the challenge, and we have no doubt he'll help Covenant House Mexico rise to new heights with his incredible passion and leadership skills.
Shelter Is Only the Beginning
From crisis to care: Find out what it's like when a young person enters our doors.
Get news, stories, and insights delivered right to your inbox.