Volunteer Spotlight: Kenny Felder, Former Resident + Volunteer at CHPA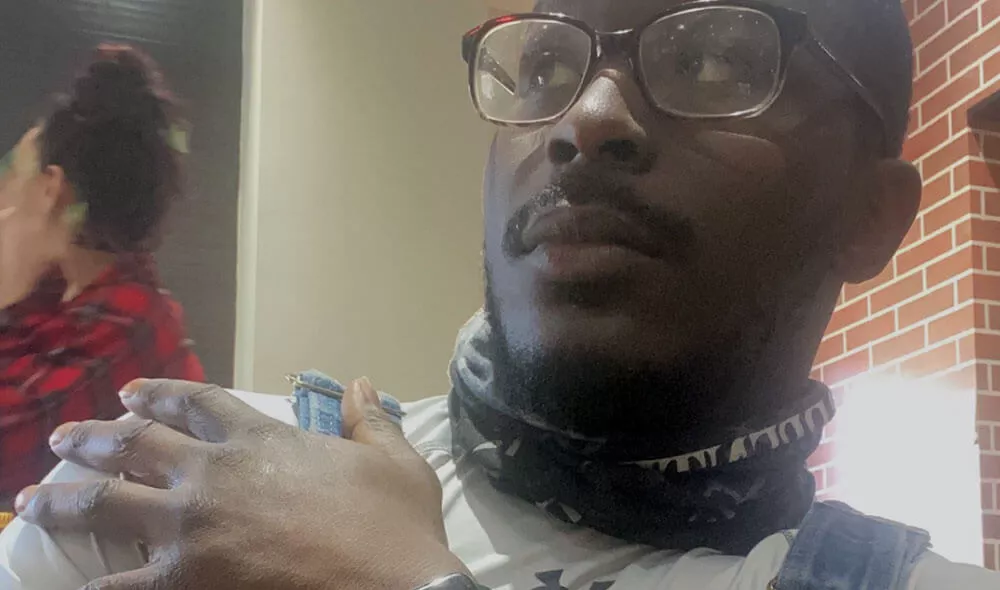 After the most recent snowstorm in Philadelphia, Kenny Felder got in his car and drove from his apartment to Covenant House Pennsylvania where he volunteered to shovel and dig out the cars of the essential staff members who were working that shift. "It was the least I could do for people who would do anything for me," he says. 
Kenny volunteers his time at Covenant House, offering to speak at events like the Sleep Out or running errands for staff to show his appreciation for the love and respect he felt as a resident there from 2016-2018. Kenny has lived in his own apartment in Northeast Philadelphia for the past three years, but he doesn't miss an opportunity to return to Covenant House to spend time where he has always felt welcomed, and has never been disrespected. Kenny says, "I trust that the staff at Covenant House won't ever put me in harm's way."
Kenny first came to Covenant House in 2016 when an employee at a job readiness program convinced him to find a safer and more stable environment to live - he had recently been kicked out of his home after an argument with his father and brother and found himself in an abandoned house. Kenny was scared because of rumors he had heard about shelters, and it was only because his job counselor agreed to walk him in that he decided to go to Covenant House. He felt comfortable right away, and on the first night when he settled in and said his prayers, a routine that was criticized by his father in his own home, he realized he was in a place where you are accepted for who you are. "These strangers welcomed me more than my own family," he recalls.
On the same day Kenny moved into Covenant House, he received a job offer with the Carpenter's Union. He saw this as a sign that having stability was necessary for his next steps, and it gave him motivation to keep moving forward, despite some personal hardships he was experiencing. He was accepted into Rights of Passage (ROP), Covenant House's transitional housing program, which he describes as "too good to be true" because "it feels like a setup that someone allows you to live for free in a really nice apartment and teach you about savings and life skills while you are there."
Kenny took advantage of the opportunity! While living in ROP, he worked as a carpenter's apprentice and also joined Hillary Clinton's presidential campaign. He recalls learning how to cook and clean and act responsibly, and because the community around him at Covenant House was so diverse, he learned stronger communication strategies. These skills helped him to build a closer bond with his father and entire family.
Since moving out, Kenny has remained in touch with friends he made in ROP and when they have fallen on hard times, he's given them a place to stay and offers them the same unconditional love and absolute respect he felt during his time at Covenant House. And when it is time to offer advice, Kenny shares that "you gotta control the controllables," which is how he lives his life now and what keeps him from getting upset over issues that he can't influence.
As both a former resident and volunteer, Kenny recommends Covenant House to anyone he meets who needs a safe place to sleep and an opportunity for a better life. Thank you, Kenny, for your devotion to Covenant House and your commitment to giving back.
Shelter Is Only the Beginning
From crisis to care: Find out what it's like when a young person enters our doors.
Get news, stories, and insights delivered right to your inbox.