Covenant House Announces Appointment of Bill Bedrossian as New President and CEO of Covenant House International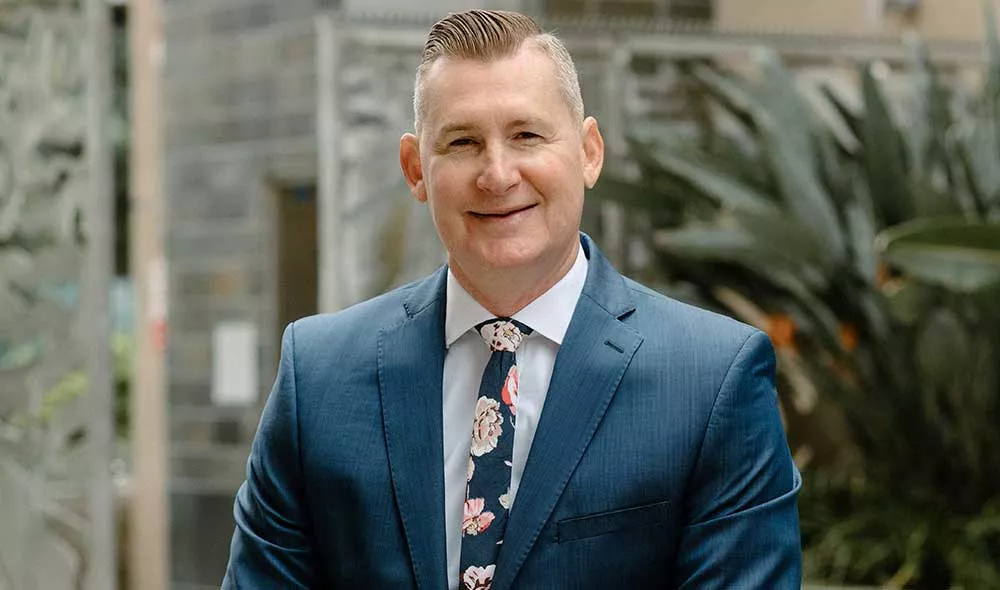 The Covenant House International (CHI) board of directors is pleased to announce Bill Bedrossian as the new president and chief executive officer of CHI. Covenant House builds a bridge to hope for young people facing homelessness and survivors of human trafficking, offering food, shelter, and clothing, along with outreach, medical and mental health care, education and job readiness programs, workforce development and job placement, substance use treatment and prevention, civil legal aid services, young family programs, transitional and supportive apartment-living programs, and life-skills training in 34 cities across six countries.
Bill will succeed Kevin Ryan, who is retiring after over 30 years of service with Covenant House, including the last 14 years as president and CEO.
Prior to accepting the position, Bill served as the CEO of Covenant House California since 2014, leading the site to quadruple in size in those eight years. Bill's passion for working with youth came from his parents, who have been foster parents for over 30 years and have adopted 8 of his 11 siblings through the child welfare system.
Bill began his career doing street outreach, residential care, and therapy in Chicago in the 1990s. He subsequently spent 13 years with the Los Angeles County Department of Child and Family Services, leaving in 2008 as the agency's regional director of South County, where he helped reduce the number of children in out-of-home-care by close to 75% through an emphasis on risk mitigation, family and community support, and faith-based engagement. In 2010, Bill became the executive director at Olive Crest's Southern California operations overseeing the agency's foster care, adoption, group home, transitional living, mental health services, and family support operations. 
"I am so humbled and honored to be able to continue to serve our youth in this new capacity," said Bedrossian. "While we continue to develop and deepen our continuum of direct care for young people overcoming homelessness and trafficking, Covenant House is thinking a lot about how we can get further upstream so that we can change laws, policies, and practices that lead to youth and young families becoming homeless in the first place. We are thinking about how we can be part of increasing wages and developing careers for our youth that will enable them to live independently; as well as how to make an impact on affordable housing across the Americas, so that our youth can have places where they can actually afford to live. We have a lot of important work ahead of us, and I am so grateful to be coming into such a committed and skilled group of people."
"We were determined that our new president and CEO should have a deep and evident commitment to children and youth facing homelessness," said Phil Andryc, chairman of the CHI board of directors. "We searched for candidates with demonstrated experience as a servant leader; candidates with a vision for program growth and innovation; an authentic, long-term and proven commitment to diversity, equity and inclusion; a breadth of successful fundraising experience; and a career dedicated to social justice and a deep understanding of the intersection of faith and social justice. Bill has demonstrated all of these qualities and more, and we are thrilled he will be leading Covenant House into the future.
"Bill is a deeply mission-focused advocate for young people facing homelessness," said Kevin Ryan. "He possesses the grit, vision, and faith to catapult our Covenant House movement into a future where we reach many more children and youth across the Americas. He is a man of great moral ambition who has dedicated his life to uplifting the dignity of children and youth."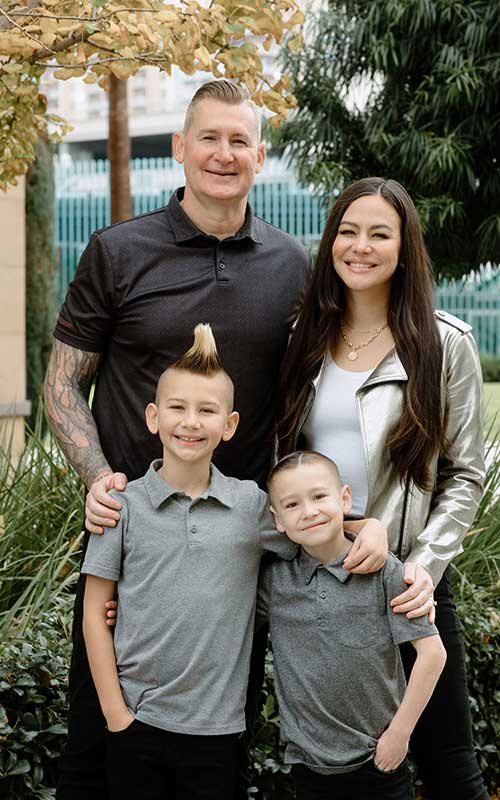 Bedrossian has a Bachelor of Science in Business Administration and Finance from Taylor University and a Masters of Social Work degree from Loyola University in Chicago; he also served as an adjunct professor in USC's Graduate School of Social Work from 2012 to 2017. Since 2018, Bill has served on the Los Angeles County Commission of Children and Families to help provide oversight of the country's largest child welfare system. With a shared passion for helping young people, Bill's wife Jen is the founder and owner of UNCVRD Jewelry, which she started to raise awareness and funding for the fight against human trafficking in her hometown of Long Beach, CA and beyond. Bill enjoys coaching the baseball and basketball teams of his two young sons, Jarius and Julius, and rooting for any sports team from his hometown of Philadelphia.
Bill will begin his new role as president and CEO of CHI on February 13. 
Shelter Is Only the Beginning
From crisis to care: Find out what it's like when a young person enters our doors.
Get news, stories, and insights delivered right to your inbox.