Covenant House to Honor New York Knick Star Jalen Brunson with Beacon of Hope Award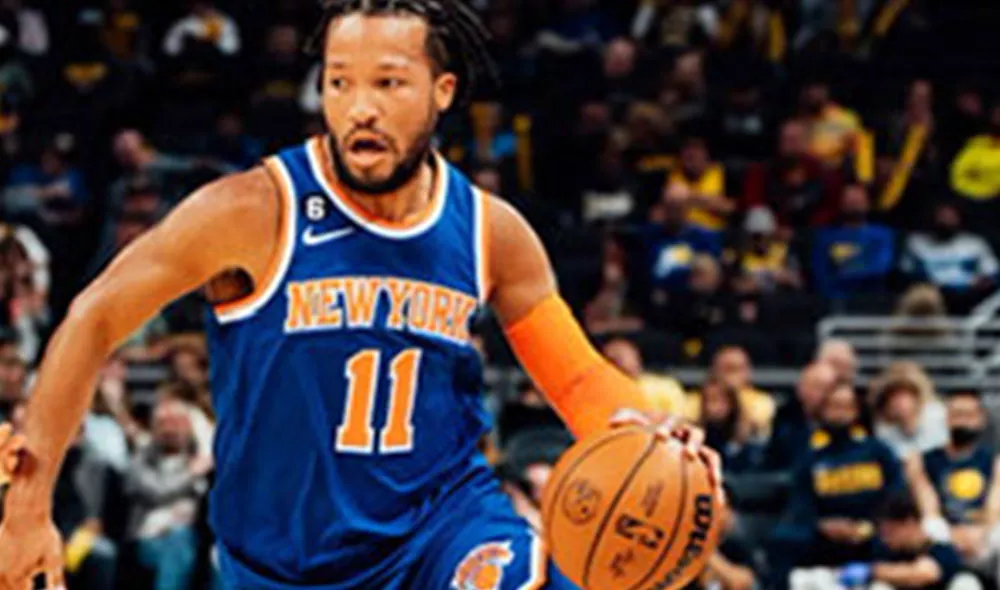 Grammy-nominated musical group Tank and the Bangas will headline the event. Ariana DeBose, Audra McDonald, Raúl Castillo, Jason Ralph, The Kid Mero, John Dickerson, Adrienne Warren, Javier Muñoz, Jo Ellen Pellman, Stephanie Ruhle and more are also set to appear. 
NEW YORK, NY – Covenant House, the largest charity in the Americas helping homeless and trafficked youth, will honor NBA star Jalen Brunson with this year's Beacon of Hope Award.
Brunson will be presented with this prestigious award in recognition of his advocacy work lifting up the voices of young people overcoming homelessness at the annual gala that will be held on Monday, May 22 at 6 p.m. at the Javits Center Rooftop Pavilion and Terrace in New York City.

Presented annually at the Night of Covenant House Stars, previous Beacon of Hope recipients include Diana Ross, Robin Roberts, Audra McDonald, Rachel Brosnahan, Brian Cashman, George and Olivia Harrison, Jon Bon Jovi, Herbie Hancock, Barbara and Laura Bush, Sara Bareilles and Martina McBride.

"Jalen and his entire family have been amazing champions for Covenant House, providing gifts over the holidays, support throughout the year, and funds that we have used for job training and educational support for our young people," said Covenant House President & CEO Bill Bedrossian. "Millions of people know that Jalen is an inspiring leader and player on the court. At Covenant House we are honored to witness how Jalen quietly supports the young people at Covenant House who every day are working so hard to overcome homelessness and pursue the great promise of their lives. Jalen is an inspiration to our young people, and I'm so proud to be able to present the Beacon of Hope Award to him on behalf of all the young people at Covenant House."
Also in attendance at this year's Night of Covenant House Stars will be Academy and Golden Globe Award winner and Covenant House International Board member Ariana DeBose; news anchor, best-selling author, and Covenant House International Board member John Dickerson; Emmy, Grammy, and Tony Award winner and Covenant House International Board Member Audra McDonald; actor and producer Jason Ralph; Tony Award winning actor Adrienne Warren; Bestselling author, writer, producer and actor The Kid Mero; actor and producer Raúl Castillo; actor Javier Muñoz; actor Jo Ellen Pellman; and host of MSNBC's The 11th Hour Stephanie Ruhle. 
This year's gala will feature a special musical performance by Grammy nominated Tank and the Bangas. The New Orleans-based band is known for their vibrant blend of R&B, funk, hip-hop, gospel, and spoken word poetry. 
"The funds and awareness we will raise on May 22 will help Covenant House provide high-quality care to the thousands of youth who will come through our doors this year, and to advocate at every level of government and society for solutions to the root causes of youth homelessness," said Bedrossian.
Eric Hutcherson, Executive Vice President and Chief People and Inclusion Officer at Universal Music Group will receive the prestigious Covenant House Board Service Award for the time and talent he has given as a true champion for youth experiencing homelessness.
Delta Air Lines will be honored by Covenant House for ten years of commitment and support of youth experiencing homelessness, not only through much-needed funding but by providing job training and placements for young people overcoming homelessness.
"Night of Covenant House Stars is a powerful evening where we bring together our biggest supporters and showcase why our work remains critical in cities around the globe," said Bedrossian. "We are so grateful to our partners at Delta Air Lines and to all our celebrities and supporters who believe with us that no young person should experience homelessness."
You can purchase a ticket to attend the event here.
ABOUT COVENANT HOUSE
Covenant House is the largest, primarily privately funded charity in the Americas helping young people facing homelessness and survivors of trafficking, providing 24/7 crisis care and ongoing support in 34 cities across six countries. In over 50 years of service, Covenant House has never closed the doors and our high-quality programs are designed to empower young people to rise and overcome adversity, today and in the future.
For more information, go to www.covenanthouse.org
CONTACT:
Tom Manning, Covenant House| 845-300-2126, tmanning@covenanthouse.org 
Wolf Kasteler PR | 917-951-0095, covenanthouse@wk-pr.com
Shelter Is Only the Beginning
From crisis to care: Find out what it's like when a young person enters our doors.
Get news, stories, and insights delivered right to your inbox.