Covenant House Announces Appointment of Dr. Shakeema North as Executive Director of Covenant House New York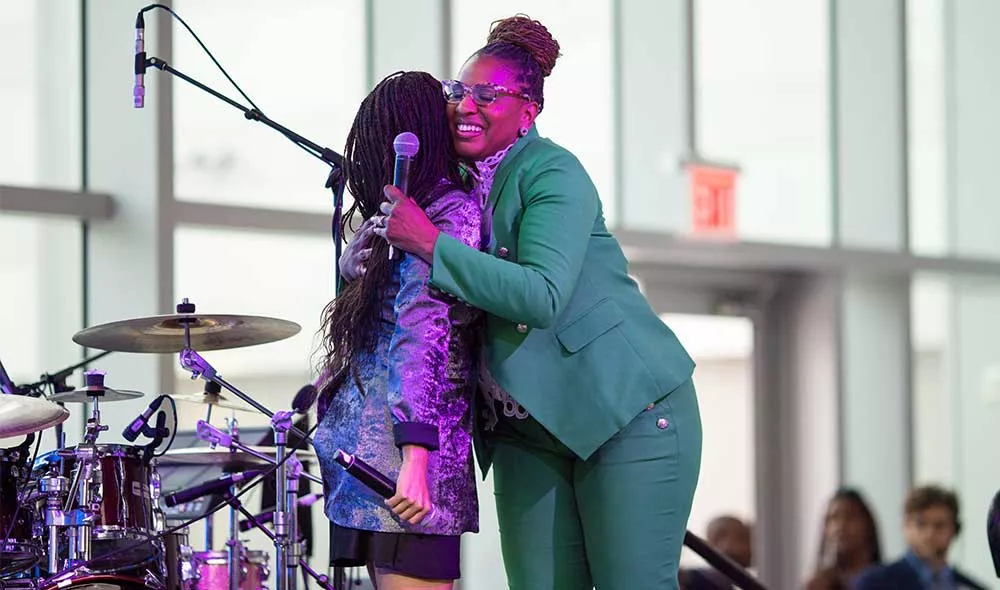 Covenant House International president & CEO Bill Bedrossian and the Covenant House New York board of directors are pleased to announce Dr. Shakeema North as the new executive director of Covenant House New York. Covenant House New York is the city's largest provider of shelter and services to youth experiencing homelessness, reaching over 1,500 youth and young families every year with affirming and transformative care, so each young person can create their own path to independence. 
"Since the first day she joined Covenant House New York in 2015, Shakeema has inspired our young people, our staff, and our volunteers with her passion, compassion, intelligence, and positive energy," said Bill Bedrossian. "She is committed to empowering young people to reach their fullest potential, despite the challenges many of them have faced. I have often heard Shakeema say that for her, working with our young people is not a job, it is a calling. We are excited she has accepted this new challenge, and we look forward to many years of her leadership at Covenant House New York." 
"I look forward to this new challenge, knowing that we have so much work to do to make New York City a place where all young people not only have a safe bed and food to eat, but also have the same rights and the same opportunities," said Shakeema. "At Covenant House, I get to know and walk with hundreds of extraordinary young people. That is a great gift. We are here to empower young people to define their own futures and not allow poverty, homelessness, and their past traumas to stop them. I think most important of all, we honor the experiences of our young people. We learn from them. We urge them, when they are ready, to lift up their voices. And we're proud to walk alongside them."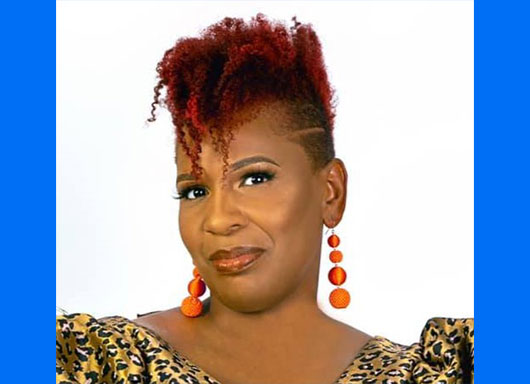 In February 2023, Shakeema began serving as the interim executive director of Covenant House New York. In her eight years at Covenant House, Shakeema has built a strong youth development program in which our young people are an integral part of the community. In her role as the vice president of equity and inclusion, Shakeema lifted up the voices of our youth and our staff and forged essential partnerships between departments at Covenant House New York.
"Shakeema's long devotion to the young people and vision of Covenant House exemplifies our culture of unconditional love, absolute respect, and relentless support," said Ben Grizzle, Covenant House New York board member and managing director, Goldman Sachs. "As an ordained pastor, scholar, and marketer prior to her many years of service at Covenant House, Shak embodies a unique amalgam of empathy, experience, and technical expertise. She is well-equipped to orchestrate the many disciplines of Covenant House NYC's staff to meet the diverse needs of our clients and to optimize the complex range of our operations. Her autodidactic instinct to ask questions and grow her own knowledge base, as well as recognize and empower those with differentiated skill and passion make her the sort of leader we need to navigate the many powerful cultural crosscurrents facing Covenant House, GenZ, our city, and our nation in the coming years."
Prior to joining Covenant House, Shakeema worked for over ten years as a marketing and production professional with HBO and as the Pastor to Families with Children at The Concord Baptist Church of Christ in Brooklyn, New York. She earned her Bachelor of Science degree in Computer Science from North Carolina A&T State University and her Master of Divinity degree from New York Theological Seminary. She is a 2017 Faith and Justice Fellow at the Federation of Protestant Welfare Agencies and a 2014 Fellow of the Black Theology and Leadership Institute at Princeton Theological Seminary. In May 2020, Shakeema received the Doctor of Ministry degree in Leadership in the Christian Tradition from Duke Divinity School.
Covenant House New York is New York City's largest provider serving youth experiencing homelessness. Covenant House New York provides affirming and transformative services so each young person can create their own path to independence. Our doors are open 24 hours a day, 7 days a week, 365 days a year. Learn more at covenanthouse.org.
Shelter Is Only the Beginning
From crisis to care: Find out what it's like when a young person enters our doors.
Get news, stories, and insights delivered right to your inbox.