We Help Youth Facing Homelessness in Chicago, Illinois
Get Help Now
On the street? Need help? We're open 24 hours a day, 365 days a year.
Call: 312-759-7878
Or come to:
2934 W. Lake Street, Chicago, IL 60612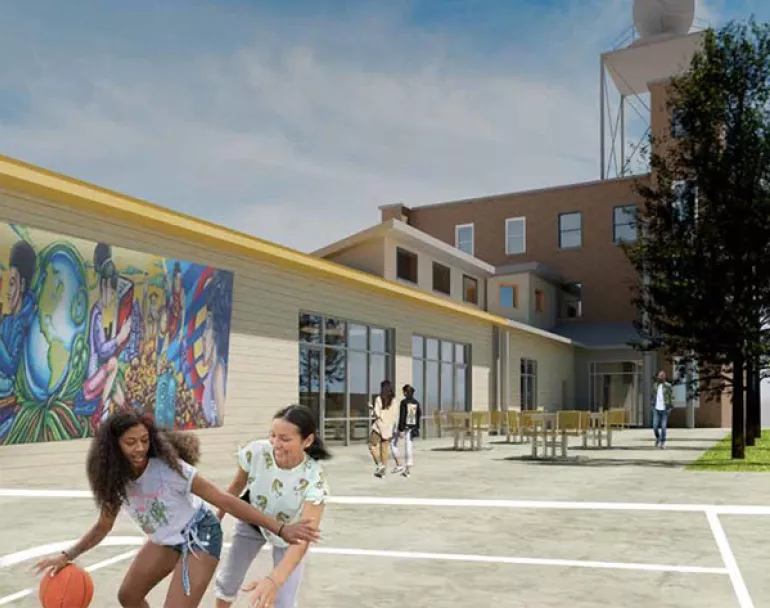 Covenant House Illinois (CHIL) welcomes young people ages 18-24 facing or at risk of homelessness into our daytime Youth Development Center and on-site interim housing. We provide a safe, caring environment and access to necessities. Our doors are open to all youth, regardless of race, religion, sexual orientation, or gender identity or expression.
Our On-Site Interim Housing
CHIL is in a period of expansion and in 2018 opened our first 12 on-site interim housing units, where we offer youth a safe, patient, and loving place to stay and get help. Our collaborative agreements with leading agencies provide our young people with access to an array of services to support them on their way to achieving independence.
Our Programs
Young people can access short-term emergency care through the various services of CHIL's Youth Development Center and our on-site interim housing program. We are working toward adding more interim beds plus a transitional housing program, Rights of Passage, with wraparound support services. We will update this information as plans advance.
Our Services
Meals

Showers and Laundry

Napping space

Lockers

Case Management

Medical care

Mental health care

Substance use treatment

Computer lab

Family reunification

Phone room

Legal services

Service referrals

Life skills workshops

Job readiness

Transportation assistance
Alaska

California

Florida

Georgia

Illinois

Louisiana

Maryland

Michigan

Missouri

New Jersey

New York

Pennsylvania

Texas

Washington, DC
Shelter Is Only the Beginning
From crisis to care: Find out what it's like when a young person enters our doors.