We Help Youth Facing Homelessness in Guatemala City, Guatemala
Get Help Now
On the street? Need help? We're open 24 hours a day, 365 days a year.
Call: 011-502-2250-4964
Or come to:
13 Avenida 0-37 Zona 2 de Mixco
Colonia La Escuadrill
aCiudad de Guatemala, Guatemala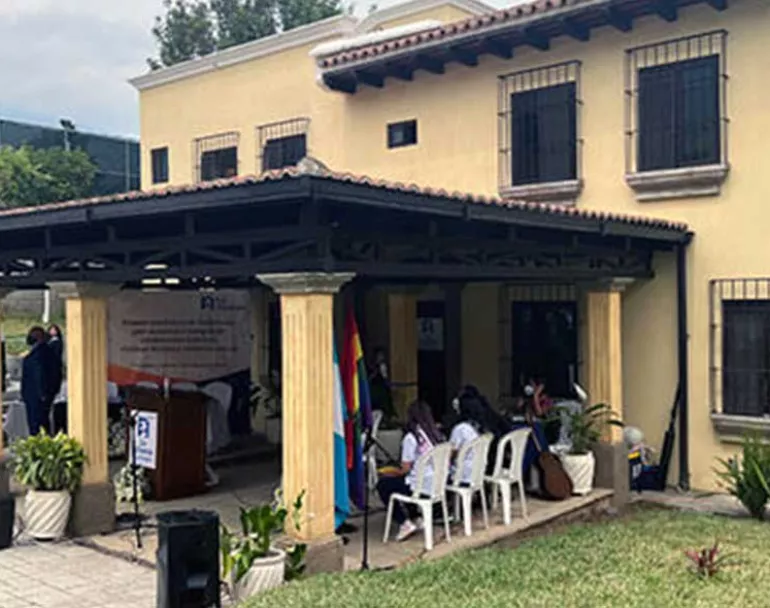 Asociación La Alianza (ALA) is a sanctuary for girls ages 12-18 who are survivors of sexual violence, exploitation, and/or trafficking. Our residence includes a shelter for teen mothers, their babies (up to 5 years old), and younger sisters who are at risk of similar harm.
Our Shelter
Most of the girls in ALA's shelter have been referred to us by law enforcement and the courts, having been removed from homes and other situations where they were exploited and their lives placed in grave danger. Our shelter is open 24 hours a day, every day.
Our Programs
Our residential program comes with all the wrap-around services the young girls in our care need to confront the trauma they've experienced and move their lives forward. Our programs also include family reintegration, legal representation and advocacy, and early childhood development for the daughters and sons of our young residents. We also provide public education and awareness programs for those public servants most likely to be in a position to identify abuse and sex trafficking survivors.
Our Services
Safe shelter
Food
Case management
Medical care
Mental health care
Life skills workshops
Substance use counseling
Sexual health
Family reintegration
Legal aid/strategic litigation
Referrals to external partners
Art, music,dance, sports
Spirituality
Education assistance
Vocational training
Transitional housing
Trafficking survivor services
Aftercare
Alaska

California

Florida

Georgia

Illinois

Louisiana

Maryland

Michigan

Missouri

New Jersey

New York

Pennsylvania

Texas

Washington, DC
Shelter Is Only the Beginning
From crisis to care: Find out what it's like when a young person enters our doors.