We Help Youth Facing Homelessness in Detroit, Michigan
Get Help Now
On the street? Need help? We're open 24 hours a day, 365 days a year.
Call: 313-463-2000 
Or come to :
2959 Martin Luther King Jr Blvd, Detroit, MI 48208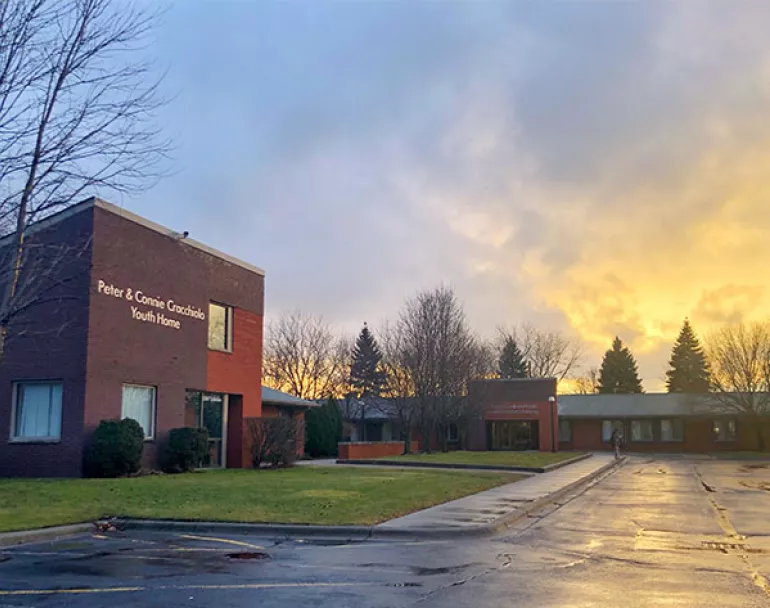 Covenant House Michigan (CHM) provides shelter and hope to young people ages 18-24 who are experiencing or at risk of homelessness. We have two locations in Michigan: Detroit and Grand Rapids. We provide youth shelter, educational and vocational programs, and support services to help them find their path to meaningful and successful adulthood. All our services are free.
Our Shelter
CHM's shelter in Detroit is open 24 hours a day, seven days a week, 365 days a year, and youth are welcome to stay with us from one day to three months. We meet youths' immediate needs for food, a clean bed, a safe place to stay, medical and mental health services, and more, and we offer guidance and support to help them determine their own bright future.
Our Programs
Young people can access short-term emergency care in Detroit through CHM's street outreach program and emergency shelter. Our charter schools help youth complete their high school education, and our Employment Center helps them prepare for the world of work and careers. Our independent-living program, Rights of Passage, helps youth achieve wholeness and independence.
Our Services
Meals

Clean clothes

Clean bed

Medical care

Mental health care

Safe Shelter

Life skills

Case management

Job readiness

Workforce development

Career/life mentorship

Counseling

Financial literacy

Education, specialized curriculum

Pastoral care/spiritual counseling
Find information on Covenant House Michigan's other site, in Grand Rapids.
Alaska

California

Florida

Georgia

Illinois

Louisiana

Maryland

Michigan

Missouri

New Jersey

New York

Pennsylvania

Texas

Washington, DC
Shelter Is Only the Beginning
From crisis to care: Find out what it's like when a young person enters our doors.