We Help Youth Facing Homelessness in Mexico City
We serve young people experiencing or at risk of homelessness or human trafficking with absolute respect and unconditional love. Our ultimate goal is to help each young person move on with their lives in positive ways with counseling, education, stable employment, and secure housing.
Get Help Now
On the street? Need help? We're open 24 hours a day, 365 days a year.
Call: +52 (01) 55 50291450
Or come to:
Calle del Puente #17 Col. Jardines del Sur Alcaldía Xochimilco, C.P. 16050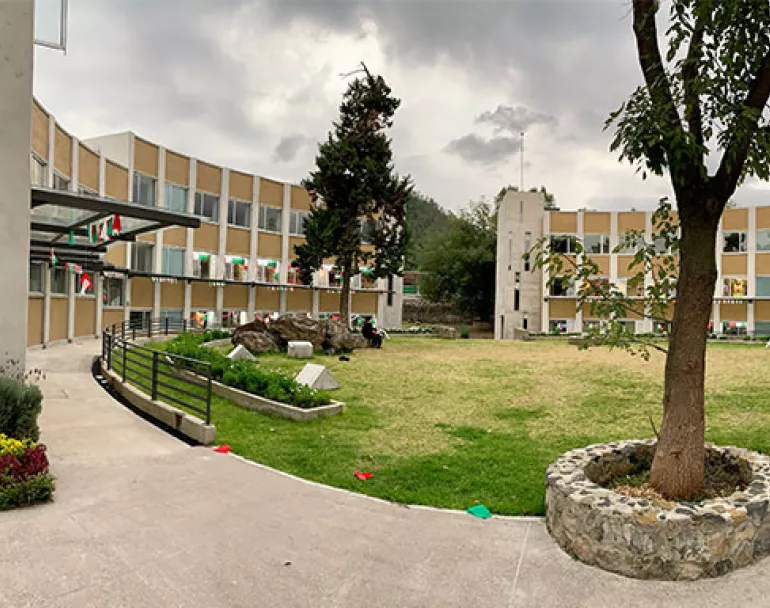 Covenant House Mexico, known locally as Casa Alianza México, provides safety and high-quality programs and services for girls and boys ages 12 to 18 who are survivors of abuse, neglect, exploitation, violence, homelessness, human trafficking, and unaccompanied migration.
Our Shelter
In 2020, Covenant House Mexico residents moved into a new facility built specifically for them. Our campus features a courtyard, garden, soccer field, gymnasium, and meditation space. We also have a specialized residence for unaccompanied migrant boys seeking refugee status and apartments for youth in our transitional living program.
Our Programs
In addition to our residential care, Covenant House Mexico also has street outreach, independent living, transitional living, and family reintegration programs. We provide specialized, trauma-informed programs for young survivors of human trafficking, sexual exploitation, and unaccompanied migration. And we offer on-site medical and mental health care at our main residence as well as support for education, life skills, and vocational training.
Our Services
Safe shelter

Food

Case management

Medical care

Mental health care

Life skills workshops

Substance use counseling

Sexual health

Family reintegration

Legal aid/strategic litigation

Referrals to external partners

Art, music, dance, sports

Spirituality

Education assistance

Vocational training

Transitional housing

Trafficking survivor services

Aftercare
Alaska

California

Florida

Georgia

Illinois

Louisiana

Maryland

Michigan

Missouri

New Jersey

New York

Pennsylvania

Texas

Washington, DC
Shelter Is Only the Beginning
From crisis to care: Find out what it's like when a young person enters our doors.