We Help Youth Facing Homelessness in Tegucigalpa, Honduras
We serve young people experiencing or at risk of homelessness or human trafficking with absolute respect and unconditional love. Our ultimate goal is to help each young person move on with their life in positive ways with counseling, education, stable employment, and secure housing.
Get Help Now
On the street? Need help? We're open 24 hours a day, 365 days a year.
Call: 011-504-2222-39-38
Or come to:
Calle Morelos, Avenida Cervantes
Frente Optica Matamoros
Tegucigalpa, Honduras 2401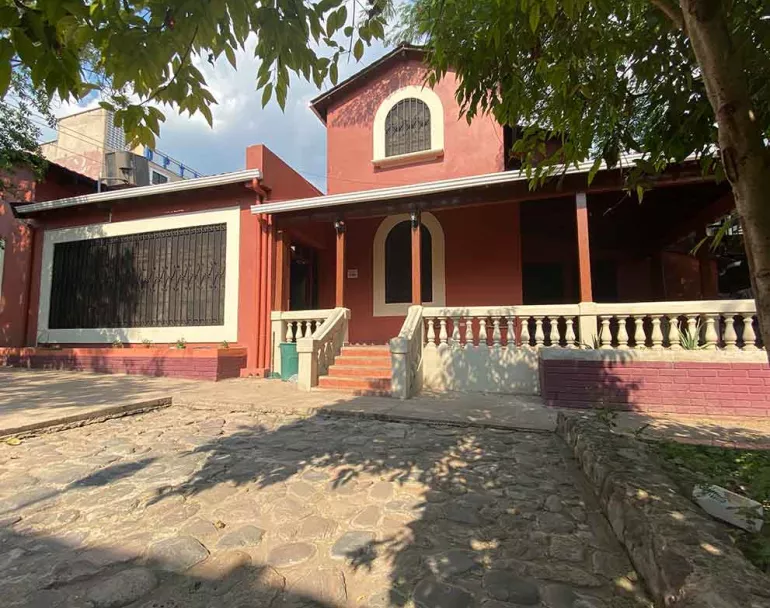 Casa Alianza Honduras (CAH) provides shelter and an array of programs for children and youth ages 12-18 who are experiencing or at risk of homelessness, abuse, exploitation, or human trafficking. We have two sites in Honduras: Tegucigalpa and San Pedro Sula. All our programs are free.
Our Shelter
At CAH's emergency shelter in the Honduran capital, we provide a warm bed and protection for more than 100 boys and girls each night. When their immediate needs for food, clothing, and shelter are met, we work with the children and youth to identify each one's goals and help them draw up a plan to reach them.
Our Programs
In addition to our emergency shelter, CAH in Tegucigalpa has a designated home for young survivors of human trafficking and sexual exploitation. We house up to 50 girls in our home each year. We also run a child rights monitoring program that investigates and reports on human rights violations against children and youth. The report is distributed nationally and internationally.
Our Services
Safe shelter
Food
Case management
Medical care
Mental health care
Life skills workshops
Substance use counseling
Sexual health
Family reintegration
Legal aid/strategic litigation
Referrals to external partners
Art, music, dance, sports
Spirituality
Education assistance
Vocational training
Transitional housing
Trafficking survivor services
Aftercare
Alaska

California

Florida

Georgia

Illinois

Louisiana

Maryland

Michigan

Missouri

New Jersey

New York

Pennsylvania

Texas

Washington, DC
Shelter Is Only the Beginning
From crisis to care: Find out what it's like when a young person enters our doors.