We Help Youth Facing Homelessness in Washington, D.C.
We serve young people experiencing or at risk of homelessness or human trafficking with absolute respect and unconditional love. Our ultimate goal is to help each young person move on with their lives in positive ways with counseling, education, stable employment, and secure housing.
Get Help Now
On the street? Need help? We're open 8:00pm-8:00am.
If you are a youth in Washington, DC, Maryland, or Virginia in need of our crisis, intervention, food, and other services, call our main line at 202-610-9600.
Or come to: 
511 Mellon Street SE, Washington, D.C. 20023
For the District of Columbia's Emergency Shelter Hotline call 1-800-535-7252
If experiencing a crime, fire, or medical emergency, call  911
If experiencing a suicide, crisis, or mental health emergency, call  988
The main service center address: 2001 Mississippi Ave, SE, Washington, DC 20020
Monday - Friday 8:30am - 4:30pm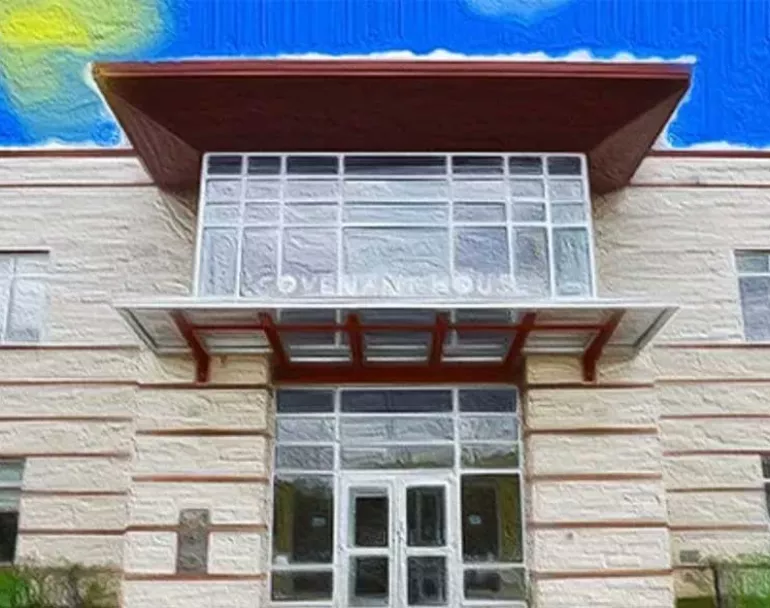 Covenant House Greater Washington (CHGW) provides safe harbor and wraparound supportive services to young people ages 18-24 who are facing homelessness, disconnection, and exploitation. The programs and services that we offer youth help them get back on track to achieve housing, career, and economic stability.
Our Shelter
CHGW offers emergency overnight shelter, where youth can get a meal, a hot shower, a safe place to sleep, and the chance to wash and dry their clothes. We also have a 90-day residential program to help young people leave the streets and get their lives back on track. Elizabeth House is another emergency housing program we offer, specifically for young moms and their babies.
Our Programs
Young people in the Greater Washington, D.C., area can access emergency care through CHGW's street outreach program, drop-in services, and emergency shelter, and they can take advantage of our Career Pathways program to advance their education and job skills. Our transitional housing program, Rights of Passage, helps youth hone the skills they need for independent living.
Our Services
Meals and showers

Clean bed and clean clothes

Child care/development

Case management

GED preparation

Job readiness

Computer skills

Employment assistance

Vocational training

Food pantry

Life skills workshops

Service referrals

Transportation assistance
Alaska

California

Florida

Georgia

Illinois

Louisiana

Maryland

Michigan

Missouri

New Jersey

New York

Pennsylvania

Texas

Washington, DC
Shelter Is Only the Beginning
From crisis to care: Find out what it's like when a young person enters our doors.